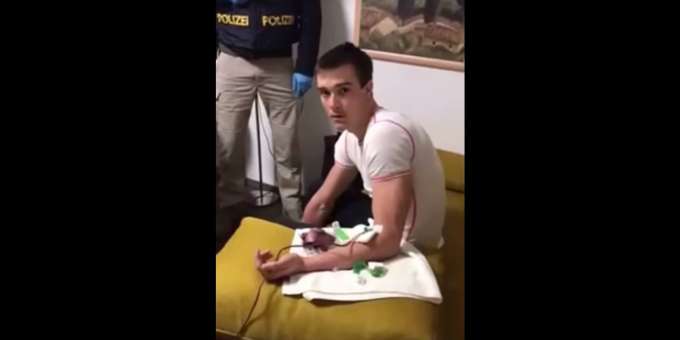 A top skier has been caught on camera during a police raid in the middle of a blood transfusion before a race at the Nordic World Ski Championships.
Austrian Max Hauke — who is also a police cadet — was one of five skiers arrested in anti-doping raids in Seefield.
In the video, Hauke, who was visibly shocked by the unexpected police raid was asked if anybody else was in the building, to which he shook his head before turning away.
https://youtu.be/xWs6PchlYKg
He admitted to blood doping and co-operated with police in the investigation, a statement confirmed.
It's being reported that blood bags have been seized and that 50-60 athletes have been linked to the doctor involved – some of them cyclists.
Blood doping is banned in all sports because it allows athletes to increase the number of red blood cells in their body, which in turn boosts oxygen levels.