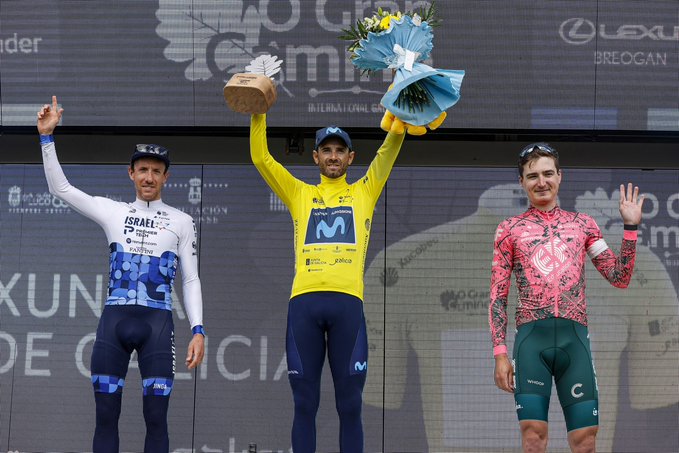 Mark Padun took an unexpected win in the hilly time trial of the last stage of Gran Camino as Michael Woods was unable to keep his overall lead ahead of Alejandro Valverde.
The day has had some strong times set by pre-stage favourite Nelson Oliveira and a breakthrough ride by Derek Gee, however in the 15.8 kilometer time trial in Sarria the roads frequently tilted up which made for an effort that was very hard to control and could lead to surprises.
And that happened exactly as Mark Padun stormed through the finish line to dethrone Jesus Herrada, and had a good enough time to resist the following GC contenders.
Alejandro Valverde finished third and took 17 seconds away from Woods to overcame him as the duo had 10 seconds between them at the starting ramp.
Valverde, Woods and Padun completed the race's podium, with Valverde also taking the points jersey.