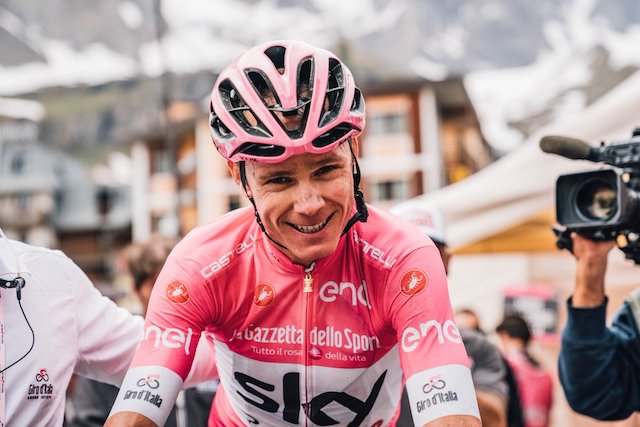 The prospect of the Chris Froome salbutamol case being resolved prior to the Tour de France seems more unlikely than ever.
According to UCI president David Lappartient, Froome will likely take part in the Tour with a conclusion to the investigation into his adverse analytical finding for salbutamol yet to be reached.
"When I was elected president of the UCI, an hour later I was informed of Froome's test. Everyone has trouble understanding how after nine months it still has not advanced," David Lappartient told Le Parisien. "But this issue is incredibly complex, more so than any one we've ever had in cycling.
"My point of view has always been that the best thing would be if he does not take part in competitions. It would calm things down and he could focus on his defense. He decides to race. We respect his right."
"It's difficult for ordinary people to understand," Lappartient said. "They say, 'What are they doing at the UCI? They do not move ahead with the case. They've not ruled on it and so much time has passed.'
"Yes, but this case is much more complex than others. And perhaps he has more means to demonstrate this complexity precisely, where others might have given up for not being able to carry out more cumbersome procedures.
"My wish has always been that it would be judged before the Giro d'Italia — and that couldn't happen. Now, I would like it to be settled before the Tour de France. Well, you have to be realistic. I think that won't happen."
"It's a little complicated for our sport, it puts him in difficultly [whatever the ruling]," Lappartient continued. "And then, for the general public, when you throw a name out there, especially since there have sometimes been rumors about Team Sky, then they automatically think that an abnormal result is because he doped.
"You can tell them he did nothing wrong, but in the opinion of the general public, he is a little guilty. That naturally affects the image of our sport."