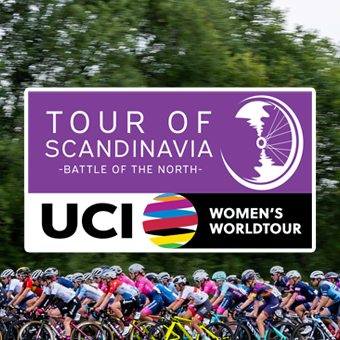 If you have been entertained by the Tour de France femmes 2022, this one will also interest you. While Sansa Stark ruled as the Queen of the North, Arya Stark was the fiercest. The Tour of Scandinavia 2022 – Battle of the North is the first of its kind, expanding from Norway, it includes stages in Denmark and Sweden.
In its first edition, The Tour of Scandinavia 2022 – Battle of the North will give us a show with 6 stages. The 5 flat stages are nevertheless not promised to the sprinters.
Stage 1
The first stage will finish after 3 laps around Danish Football Association Headquarters. A bunch sprint is the most likely outcome.
Stage 2
Sunglasses out as this beautiful stage along the coast of Sweden will amaze your sight. No lap finish here even though a bunch sprint is expected.
Stage 3
This is a well known finish in Norway that the girl will undergo in a incredible 600m 4.2% ramp that the women will have to undergo 4 times! A massive sprint will definitely not be happening.

Stage 4
A hilly stage that some of the most powerful riders will try to break so as to avoid a finish where they will bring the big sprinters. The 119.2 km might also give the chance to a strong big break away group.

Stage 5
The Queen Stage comprises of 2 QOM points before culmination to the top of the 11 km long climb of the Mount Norefjell. Last year's winner Annemiek Van Vleuten is not on the start list and the race for her succession is wide open.
Stage 6
The final kilometers is a lap circuit usually full of drama.
You can follow the race live on cycling today from the 9 to the 14 August 2022 here.
You can also follow A LeadOut on Twitter or Blogger, for the Velogames guide to the riders of the Battle of the North.