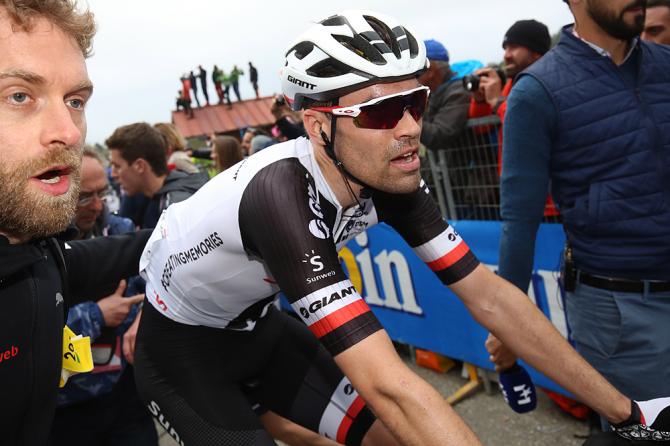 The first summit finish of the Giro d'Italia, the final stage of action in Sicily provoked the beginning of the GC battle. Tom Dumoulin held onto the group of favourites to take 8th on the stage and remain second overall.
"I was good today, but I was definitely not the best, that was Yates," Dumoulin said.
"Chaves' [performance] was hard to evaluate because he started the climb with a minute's lead. But Yates was outstanding. He was the only one who could put in a major attack and get away. He's going to be a dangerous contender.
"It was a very hard climb, it went up 40 kilometres, with steep parts and then less steep parts. At first, I didn't feel good, in the middle it was better, but I didn't have much left in the tank by the end.
"I still have a good position int he GC but today I wasn't the best," he explained. "It was a difficult final climb, really long and challenging. It's difficult to draw conclusions based on today."