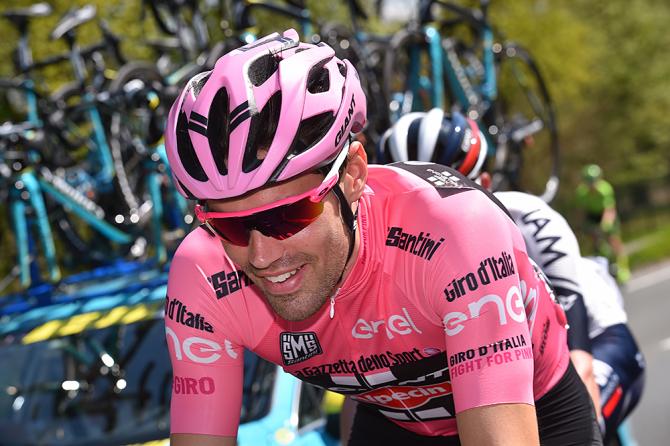 Tom Dumoulin refuses to reveal his Grand Tour goals for next season or confirm that he will be back at the Giro d'Italia to defend his victory.
"I know already but I'm not going to tell you," Dumoulin said. "It's hard to say which race suits me the best. They're both very challenging and very nice".
"I like both the Giro and the Tour. They both have a little bit of everything, but they're not perfect. The Giro is not perfect for me because it's lacking time trial kilometers, it's the same for the Tour.
Dumoulin says that he's working with doctors to try and work out why he suffered such stomach trouble during this year's Giro, but that they still had not found a reason for his problems.
"That problem is still not solved," Dumoulin said. "I recently spent a couple of days at the hospital in Enschede for all sorts of research, and now I'm following a diet where we hope to find out whether I'm sensitive to certain products.
"It's one of those things I'm doing in this period in the hope of better for the coming years."
Dumoulin is yet to announce whether he will be defending his pink jersey in 2018.
"He will say 'yes' to the Giro in January," reported La Gazzetta dello Sport. "Froome and Dumoulin will be there, [Fabio] Aru too."