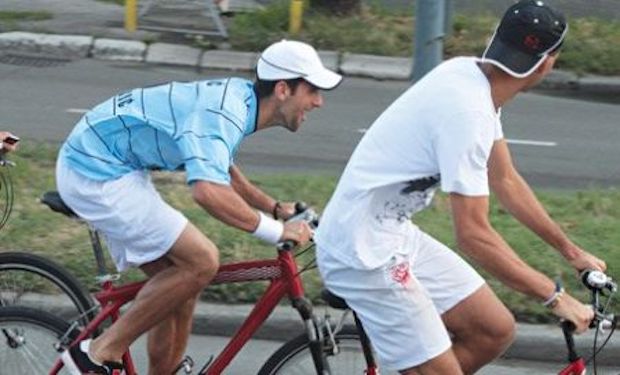 Tennis superstar Novak Djokovic used to be a passionate cycling fan, but admits he has "lost faith in cycling" after doping issues have come to light in recent years. 
"I used to watch it", Djokovic said to Tennis.com. "All the big champions that were there, Marco Pantani, now Lance Armstrong. Yeah, I don't want to say all. I really don't know.
"There has been so much controversy about that sport. I'm sure that there are many cyclists in the world who are training very hard and trying to not use any enhancing drugs for their competition.
"But I think it's not acceptable that they have physically so many races in a short period of the time. I think basically every single day, day and a half, they have to go through 200 miles. Uphill, downhill in Giro D'Italia, Tour de France, that's inhuman effort".
"As you can see, Lance Armstrong, many other big champions, had to use something to succeed."
Djokovic also spoke about how the Anti-Doping tennis system works: "There have been complaints from players in a few years, last few years, about this whereabouts system".
"Why do we need to write where we are every single day of our 365 days when most of the time we're spending on the courts and so forth. Maybe that is something that is questionable. But on the other hand as many urines, as many blood sample tests they take, the better".