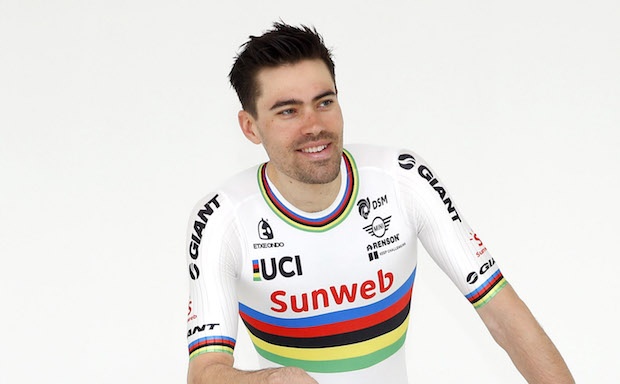 Team Sunweb has unveiled the rainbow kit of world time trial champion Tom Dumoulin.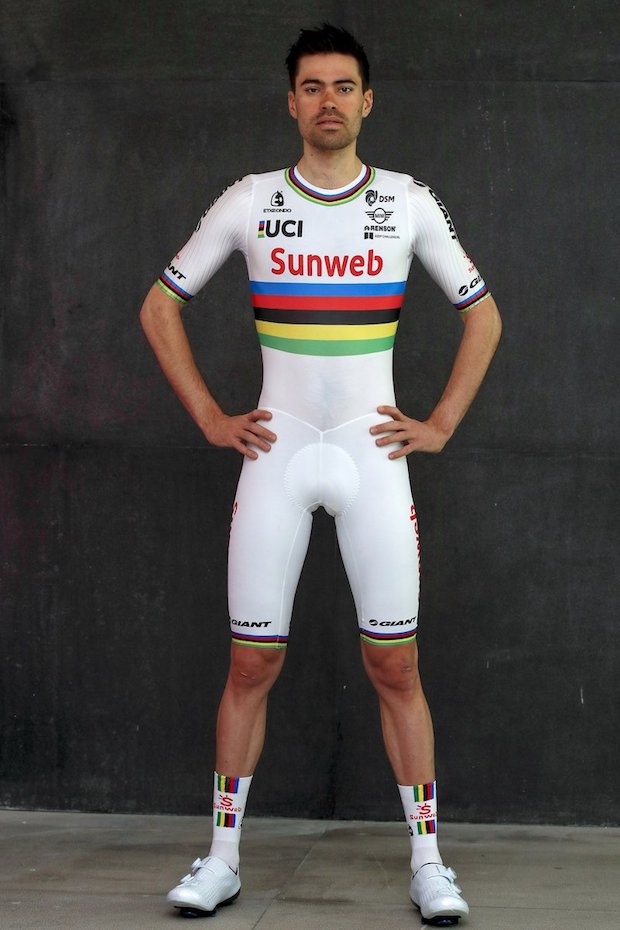 Team Sunweb and their partners Delft University of Technology and DSM, invested in product development, wind tunnel testing, bike fitting and data analysis. This strive for improvement has resulted in a high tech, aerodynamic rainbow time trial suit manufactured by Etxeondo.
Tom Dumoulin, who debuts the world champion kit in the individual time trial at the Abu Dhabi Tour, said: "I am very proud of what I have achieved and to have the opportunity to wear the rainbow jersey for this year is something very special to me."
"I fully support the team's efforts to improve our position as riders and as a team," Dumoulin said. "The kit looks really great and is balanced, I will certainly wear it with pride this year."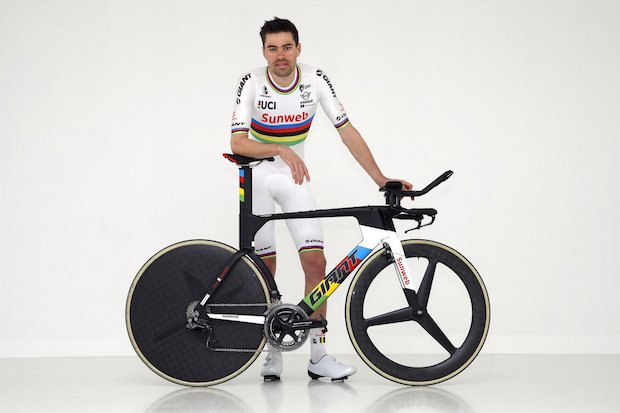 Tom Dumoulin will also debut his Giant Trinity Advanced Pro time trial machine with an updated rainbow colour scheme to match his new Etxeondo kit.