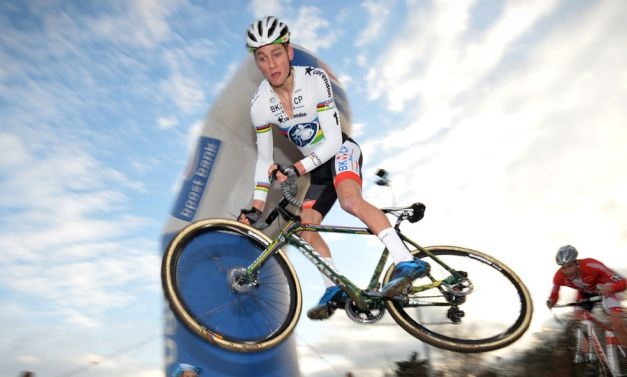 Sven Nys was invited on the Belgian television show Van Gils and Guests and during the interview he discussed about the two biggest riders in cyclo-cross, Mathieu van der Poel and Wout van Aert.
"Wout van Aert and Mathieu van der Poel now define the sport, but I think the fact that they have already announced that they will most likely leave the field within this two years is also a part of the problem. This creates a negative atmosphere within the cross community and that's a pity.
"The level is incredibly high. Cross has always been based on duels. Van der Poel and Van Aert both have their qualities and I think we will have great duels. But we must also give them time to win supporters for themselves. "
"In the youth categories, he [Van der Poel] has always won a bit more than Van Aert. That is now the case again," Nys said. "Mathieu has something very special, like a young Sagan. You don't get such a rider every year.
"There are courses where Van Aert can beat Van der Poel at his peak. Cyclo-cross can't live with one champion as he always needs a counterpart. Poulidor is the best example. He was the eternal second, but he was the most popular of his time. I'm not saying that Van Aert is so. They are just two very great champions from which we will see many beautiful things."