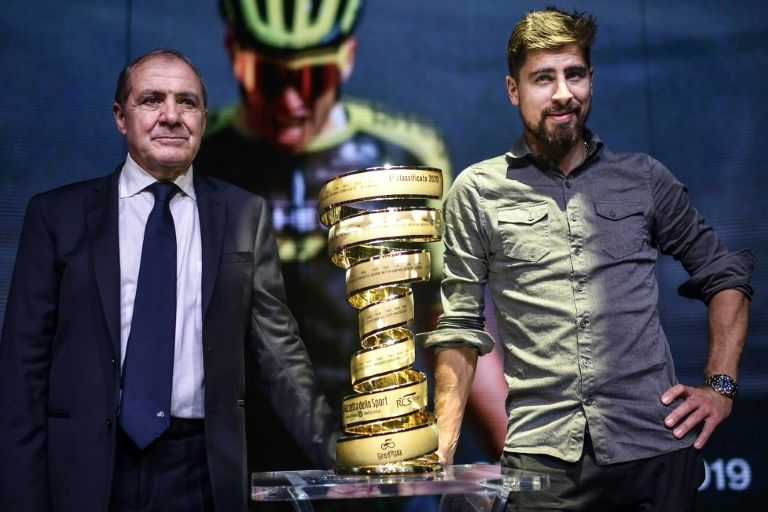 Peter Sagan will race the Giro d'Italia for the first time in his career this year and miss the northern classics, Ralph Denk and Enrico Poitschke have confirmed.
"We decided that Peter starts in the Giro," Poitschke confirmed. "We had clear goals of what we hoped to do with our leaders and that hasn't changed much. We'll do the Tour de France with Emanuel [Buchmann] as captain and our goal is the podium or close to the podium. Peter will also do the Tour de France and try to fight for the green jersey. We will try to win one monument too. The only difference we have is the Classics; it's complicated with the Giro at the same time."
It will be Sagan's Giro d'Italia debut, and also mark the first time he's missed the cobbled classics since he burst onto the scene a decade ago.
"I gave my word to the Giro that Peter will participate there and Peter did this as well," Denk said.
"It's part of our style, how we work. It was a handshake agreement but for us that very important and we'll stay to this agreement. That's why Peter will fulfill this agreement and get full support from the team."
"This calendar is not so fair to the Giro, to put all the Classics in (during) the Giro," Denk said.
"If it was my decision, there would be more respect for the Giro but we have to manage it. It would be better to race longer into the winter. For example we could have raced the Vuelta a España three weeks later, and make more room for the Classics. As it is now, we have to manage it."