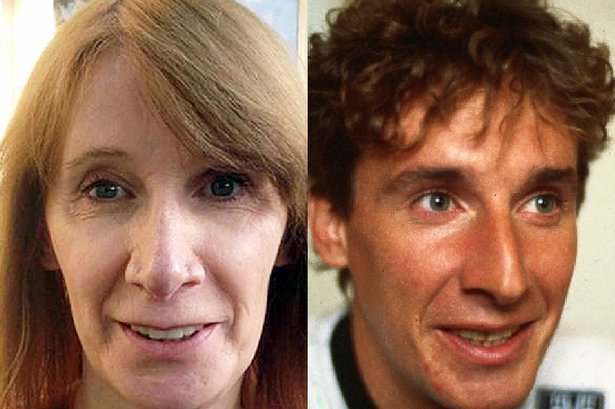 Now, talking to the BBC Scotland, she said that she wished she had been able to do so earlier.
"I would have transitioned in my teenage years. And I wouldn't have been a cyclist and had the fame or infamy", she said.
Millar won the King of the Mountains jersey in the 1984 Tour de France, finishing fourth overall, and was twice runner-up in the Vuelta a Espana.
"If I had the information that is available now to me back then, when I was on the cusp of trying to make a decision, I would have chosen to transition and not become a cyclist or whatever I became.
"But I realised it wasn't a practical thing, so I decided to wait until my career was over and, if I still felt the same, I'd do something about it.
"The thing that counts the most is not how famous are you going to be, it's how happy, and that counts more for me than any kind of success."
"There would be days during those years when I would be struggling with it," she said.
"You could be up there representing this powerful image and all the good things about sport but inside I'm a mess. The outside didn't really match the inside.
"I would compartmentalise it. When I did cycling I would do it 100% and that would cover the mental anguish I would have in my personal life.
"In professional sport there is no real place for emotions. That whole emotional system, I just turned it off and I operated like a robot.
"I would turn off my personal life while I did races and when I stopped the races I would have a couple of hours where I could turn back into what I call my normal person.
"I deal with my transition in two parts: Robert was the cyclist and Philippa isn't the athlete – she doesn't do any competitions.
"I'm happy – not perfectly happy, because I don't think perfection exists, but I'm fairly stable where I am and happy."