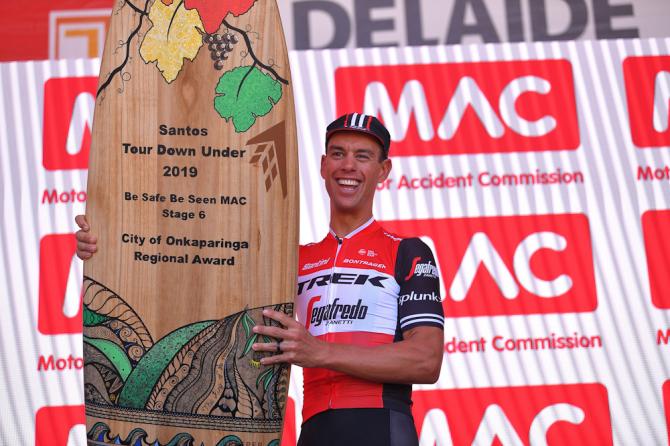 Richie Porte says he is as passionate as ever for another stoush with the Tour Down Under, the Olympic Games and the Tour de France.
Porte's 2020 goals include another battle with Willunga Hill at the Tour Down Under and the "unfinished business" of both the Olympic Games and the Tour de France.
"It was, to be honest, a good feeling to get into Paris, finally, after a couple of years of not making it. It wasn't the Tour de France that I wanted, but I guess to finish the Tour is the most positive thing that came of it."
"The team obviously was a bit slow off the mark at the start of the year, but we had a great end of season," Porte told Cyclingnews. "And that's good for morale, so I hopefully we've got the ball rolling and we can carry it on into this season."
"It hadn't really crossed my mind to miss the Tour Down Under," Porte says. "You just focus on one race at a time, and it's an Olympic year as well, and I'd like to go to Tokyo, and that's pretty close to the end of the Tour de France.
"I'm motivated this season – as always – so you've just got to keep on keeping on. I think it was hard last year, with a new team, and being a first-time parent – things like that,".
"Now I've had two months in Tasmania, just training and just focusing on being healthy, and I'm feeling ready for the season. I chose not to do the Australian National Championships this year, and Tassie's just such a great place to train: it's just so easy, it's quiet, there are no distractions, and the training's super good."
"It's going to be a hard race [Tour Down Under] this year, and it probably is going to be the hardest edition of the race.
"Daryl's done a fantastic race the past two years, and you can never rule him out," Porte adds.