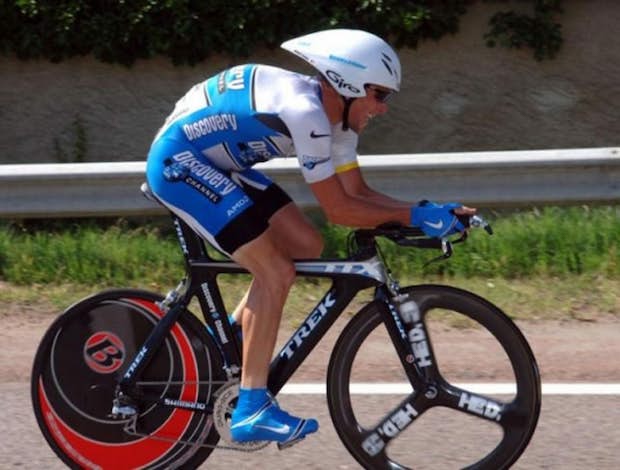 For the 2005 Tour de France, the last chapter in Lance Armstrong's seven winning years on the roads of France, Trek has supplied him with a Madone SSLX climbing bike and the TTX time trial machine.
Even back in the day, Trek TTX was developed with the aid of hours of wind tunnel testing.
The TTX was the first Trek bike built with the aid of computational fluid dynamics.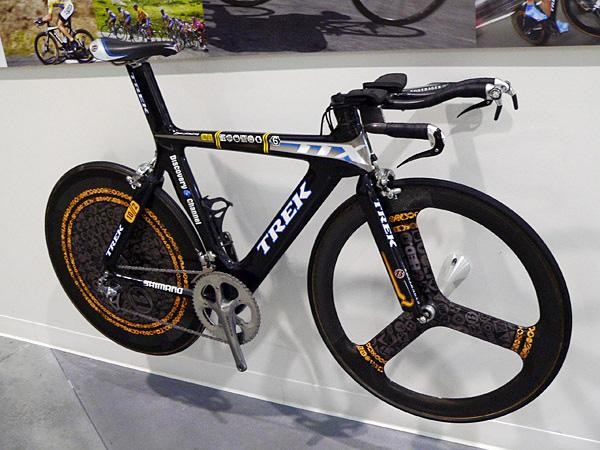 Trek engineers developed the 550-gram Trek TTX Aerobars to meet Armstrong's requirements.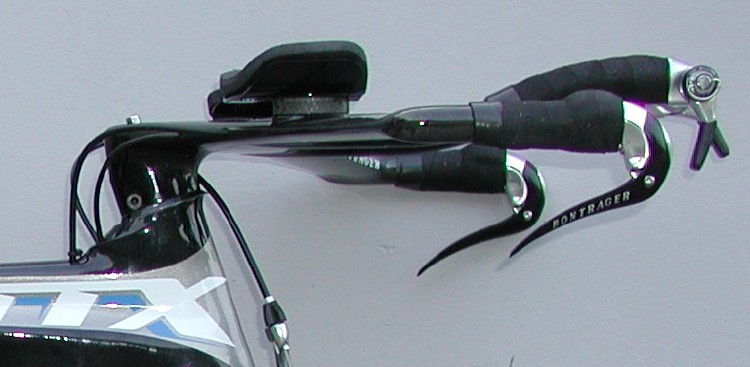 Tires were developed as a joint project between Hed Cycling and Bontrager. A Bontrager XXX Race Lite OCLV Carbon rim was glued to a Hed 60mm-tall structural carbon fairing.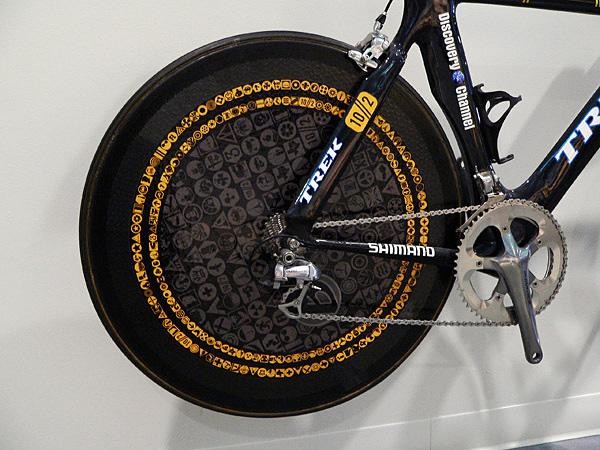 Famed graffiti artist Lenny Futura was commissioned to craft the array of yellow icons that decorated the frame and both wheels.
The TTX was born and bred in Waterloo, Wisconsin. "A modern bike, handcrafted one at a time in the traditional style that has always defined the art of frame building".