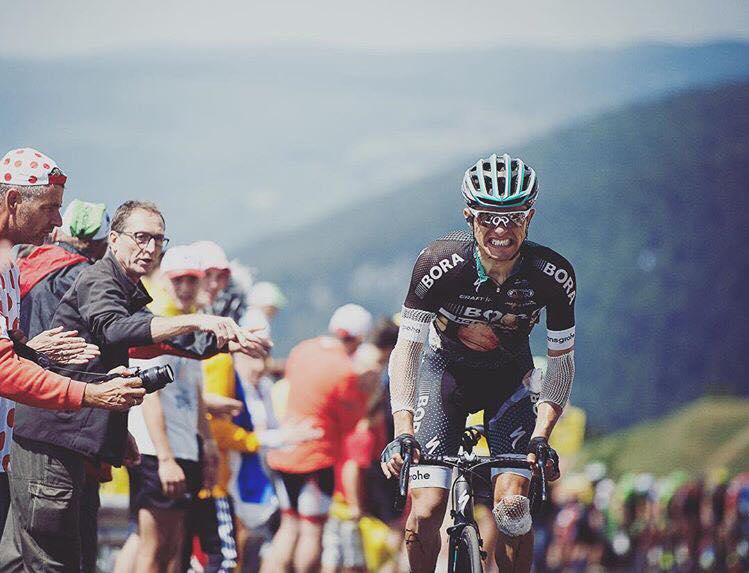 After his bad crash yesterday in one of the downhill sections, Rafal Majka suffers from heavy contusions and lost a lot of skin.
Together with his Bora – hansgrohe team, Majka decided to leave the Tour de France. After some rest to recover, he will refocus and prepare for the rest of the season.
"I have pain everywhere today, but I was lucky to have no fractures at all. I cannot explain exactly what happened when I crashed. I didn't break or anything, but my front wheel slipped away. Also Risto, our mechanic, almost fell when he arrived with the spare bike. There must have been some oil or something similar on the road. However, after the crash I suffered a lot.
"I want to thank my whole Bora – hansgrohe team, everybody waited for me first, but we told Emanuel to go and save our chances in the GC, then Jay was with me and brought me up to the next bigger group. Also thanks to Michal Kwiatkowski who helped me in the end.
"After this heavy crash, it does not make any sense to keep on fighting. I can hardly breath because of the pain. We had to take a wise decision, for my health, but also for the rest of the season. I'll take some rest now, then I will start preparing myself for the rest of the season."