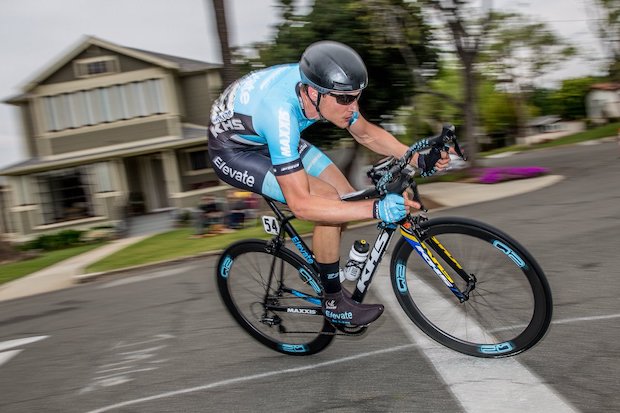 Cory Lockwood, the winner of the Redlands Classic, could be facing a suspension after apparently intentionally crashing other riders at the Cascade Classic.
The US rider was disqualified from Cascade Cycling Classic for deliberately locking his brakes on a climb, bringing down Serghei Tvetcov (Floyd's Pro Cycling) and Luis Villalobos (Aevolo).
During stage 3 of the race, the breakaway had several minutes up the road with Lockwood and his Semper Porro teammates unable to find assistance, with most teams represented in the group ahead.
In frustration that no one in the peloton would help chase down the day's breakaway, Lockwood is said to have lost his temper and twice locked his brakes in front of other riders. He was subsequently kicked out of the race.
"USA Cycling can confirm that as a result of the crash, a decision was taken by the race jury to disqualify Mr Lockwood and recommend him for a suspension," said USA Cycling Technical Director Randy Shafer.
"USA Cycling will review the report, and if discipline is warranted, Mr Lockwood will receive notice of an investigation and possible sanctions. Based upon the investigator's findings, if discipline is recommended, he will have the right to request a hearing before further discipline is applied."
"That didn't happen," Lockwood said. "Actually, the race had been over for some time, and I was basically out on a training ride and I was trying to tell people I was out on a training ride. My teammates and I were riding, the break was up the road, the race was over".
"I made it explicitly clear, verbally telling people, hand gesturing, waving – and not hand gesturing with the middle finger, like somebody else posted. That was nonsense. I never did that. I was hand gesturing people to ride around me.