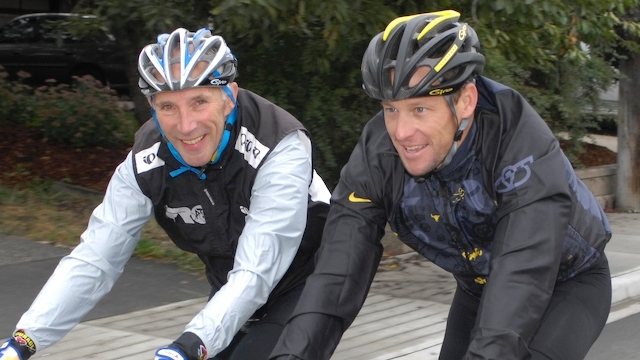 Cycling commentator Phil Liggett had always believed in and defended Lance Armstrong and it wasn't until the Texan finally revealed his past indiscretions that Liggett's tone changed. 
"All I wanted was the absolute proof," he said. "I stood by him of course and it certainly was to my detriment. I must confess Lance has never rung up and thanked me for standing by him."
"I built him up. I created him into a great cyclist, and he was, even though he took drugs. On the other hand, I feel hurt and cheated that we made him look better than he should've and turned him into a star."
"To be fair, it wasn't just Lance. Pretty much all the top names were doing it, some of whom were never caught. I can't totally decry Lance. He raised US$600 million [$925 million] to fight cancer. I'd emcee his gigs around the world.
"People say I was in his pocket and strong friends but that's totally untrue. I was hoping against hope it wasn't drugs."
Liggett said Armstrong was a man prepared to succeed at all costs.
"Nobody is a friend of Lance Armstrong. I don't believe he's got any friends," he said. "He's very much a brash guy who sees a target and shoots at it, that's how he won his tours."