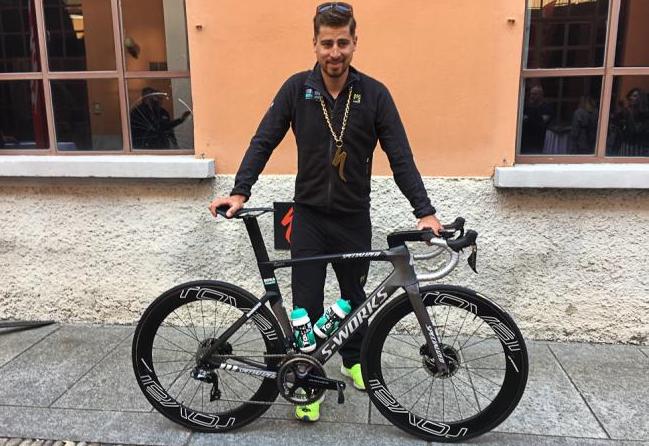 Peter Sagan (Bora-hansgrohe) lines up for the ninth time at Milano-San Remo on Saturday morning with the aim to end the waiting game. 
He has come second twice in his eight starts at the race and admits Milano-San Remo has its own charm and requires time to learn and eventually master.
"Maybe for somebody it's a problem. But well, I think in general, in the world, we have much bigger problems than winning or losing a race," Sagan said.
"Milan-San Remo is a special race, perhaps you need to wait to win it. Maybe it's not this year, then you have to try next year, and if it's not next year… It's like the World Championships; you have to wait for your year.
"I was already twice in San Remo where I thought I'm going to win for sure. You see how special this race is?
"It's more a matter of consequences during the race, and luck, the right moments, timing, this kind of thing. Sometimes you can win the race and you don't expect it," he said.
"Experience can help when I feel good and I'm going to be in the front. Or maybe I'm bad and my options change, just to survive."