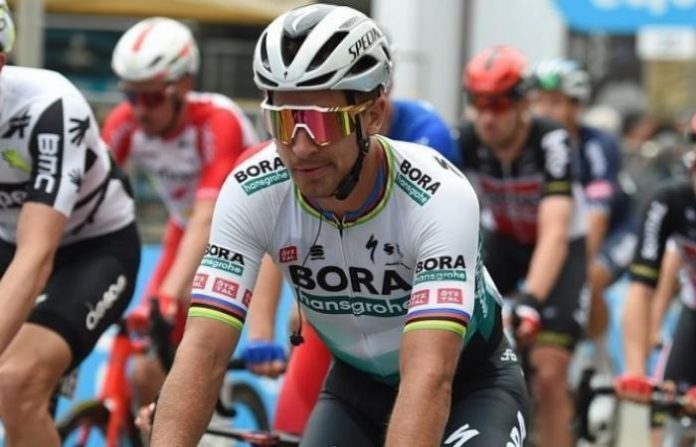 Peter Sagan has quit the Tour de France ahead of stage 12 due to a knee injury he picked up following his crash with Caleb Ewan.
Sagan crashed with Ewan on the third day of the Tour, after the chaotic final to Pontivy. The record holder of the green jerseys seemed to get away with it, but has since suffered a lot from a knee injury.
"The injury I had after the first stage seemed to be getting better and better but then I hit the knee against the handlebars again two days ago in the sprint and it's swollen. I can't bend my leg", said Sagan.
"There's nothing I can do but take some rest and get better. If you can't move your leg, where can you go?
"I'd like to go to the Olympics. I think it's still possible. Unfortunately crashes and injuries are part of our sport," he said.
On Tuesday, Sagan said that his knee was doing better, but the day after the mountain stage over the Mont Ventoux, he got off.
The three-time world champion, who will move to TotalEnergies after this season, was riding his tenth Tour de France.
Only in one previous edition he missed Paris, in 2017 when he was disqualified early in the race after a dangerous maneuver in a sprint.