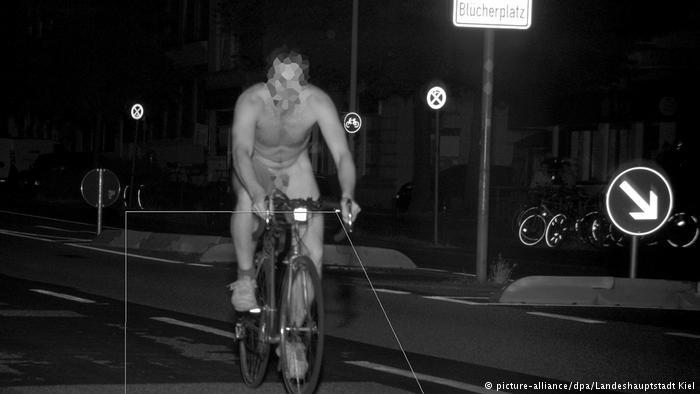 Authorities in Germany have spotted a man wearing only socks and sneakers on a bike, who is on their radar for speeding at night. The man's identity, however, remains unknown.
The unidentified man was riding at night in Kiel when he was snapped doing 47km/h in a 30km/h zone wearing nothing but a pair of shoes.
The city of Kiel has released a compromising photograph, taken last Saturday night.
However, the city is still struggling to charge him for speeding with 25 euros, as the officials don't know where to send the traffic ticket.