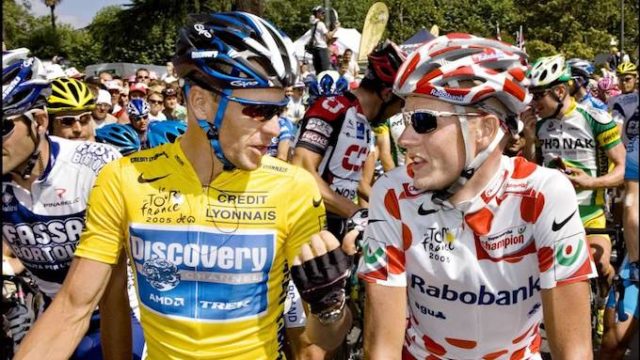 Talking with the Irish radio show Off The Ball this week, former pro Michael Rasmussen gave an insight into his mindset in regards to making the decision to dope.
"It was a really, really easy decision for me," he said. "When the Festina scandal happened in France, there was not a single team or a single rider that did not take part in the sit-down strike on the pavement on the 10th stage in Aix en Provence.
"Everybody participated. There was not one single clean rider or clean team in that race and that just showed me that it was not a festina scandal. It was something that involved the entire cycling world – at least the professional part of it.
"So for me, it was not about a single team. It was an entire culture. I could choose to join the culture or I could accept that was going to be the end of the progression."
"At the end of the day, it was something that I knew was necessary to do and I just grew accustomed to it and it became as normal as brushing my teeth."
"I think if I had to compete at the highest level, I would do it according to the circumstances at that given time in order to be competitive."
"I deeply regret that I did involve other people and that was certainly something that I should not have done."
"I can say that I never felt cheated by Lance in any way. And I'm very, very sure that very few of his nearest competitors can say that honestly at least. And for me, he was the best qualified winner of the Tour de France in those years."