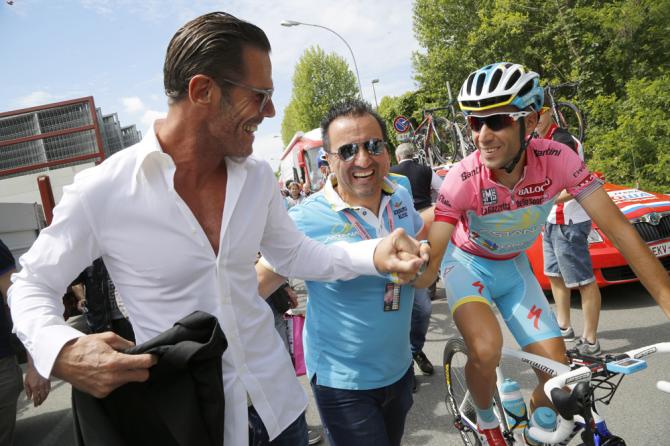 (Reuters) – Mario Cipollini bemoaned Italy's lack of talent on the international cycling circuit, naming former Tour de France winner Vincenzo Nibali as the only 'talented' rider.
"We only have Vincenzo Nibali," said Cipollini, Italy's former rider and world champion. "He is the only real talent at our disposal. As for the rest they are only extras."
Nibali, 31, will try to defend his Giro title in May when the race celebrates its 100th edition, rather than focus on the Tour de France he won with the Astana team in 2014.
After joining the new Bahrain Merida team this season, Nibali has had a slow start to the year and managed only 26th in the Tirreno-Adriatico won by Nairo Quintana.
Cipollini, regarded as one of the best sprinters of his generation and winner of 42 Giro stages plus 12 on the Tour de France, directed some of his wrath at Vuelta a Espana winner Fabio Aru.
Also expected to focus on the Giro, Aru has been struggling with illness this season and pulled out of this month's Tirreno-Adriatico because of acute bronchitis.
Cipollini, nicknamed the 'Lion King' and 'Super Mario' during his long career, said Aru needed to make a big statement this season.
"Give us a sign. We are here, we are waiting," he said.