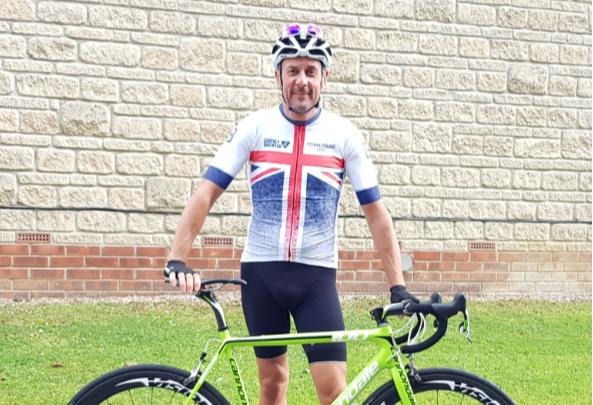 British cyclist David Brewin takes part in Poland at the Cycling World Gran Fondo Championships where he competes as part of Team Great Britain.
He took up cycling to get in shape, but says it has now 'become an addiction'.
"I started cycling towards the end of 2014 when after a long look in the mirror I was horrified to see the reflection of someone who was without doubt overweight," he told Stroud News and Journal.
"The mileage gradually went up as my weight started to come down. It's for amateur cyclists although there are plenty of ex pro cyclists taking part"
"For the 2015 and 2016 events I qualified on both occasions, but couldn't get to the finals as they were too far away."
"My muscles waisted away and walking was a struggle. It was a very tough time as I also lost my job because of the protracted rehabilitation period," he said.
"The one thing that kept me focussed though was the thought of getting back on the bike, getting my fitness back and maybe, just maybe qualifying for that event again."
"The qualifier was a brutal race but I got through it and a week later I was invited to ride for Team Great Britain in the World Championships in Poznan, Poland on September 1," he said.
"It really has been a long journey to get to the start line of these amazing championships and it will be an absolute honour riding in my country's colours.