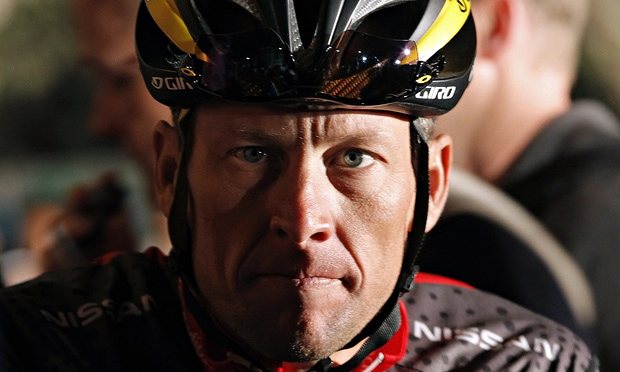 After years in the spotlight, Lance Armstrong was a spectator in court Wednesday as his lawyers fought to stamp out a government fraud case over the disgraced cyclist's admitted doping.
The U.S. Department of Justice is suing Armstrong under the federal False Claims Act, arguing that he defrauded the U.S. Postal Service by lying about his use of performance-enhancing drugs during the years that the postal agency paid Armstrong's cycling team $32 million as a sponsor.
At a hearing in Washington, D.C., federal court, Armstrong's attorney, Elliot Peters of Keker & Van Nest in San Francisco, said the Postal Service reaped millions of dollars in benefits from the sponsorship deal in the late 1990s and early 2000s. There's no evidence that the negative publicity after Armstrong admitted to doping during the peak of his career affected the value of the Postal Service's investment, he said.
Government attorney Robert Chandler disputed this argument, making the case that the Postal Service was significantly damaged by Armstrong's doping.
"In our view, the Postal Service was promised a clean cycling team and everything that went along with that, and that's not what it got. And so, you know, in many ways this case isn't terribly different from any other case where the government is the recipient of nonperforming goods or services," he said in the February call.
Armstrong was not obligated to attend but made the trip to D.C. anyway. Floyd Landis did not attend the hearing and was represented by his attorney, Paul Scott.
Lance Armstrong, Floyd Landis, and the U.S. government await a ruling that could end up costing Armstrong $100 million, or nothing at all.