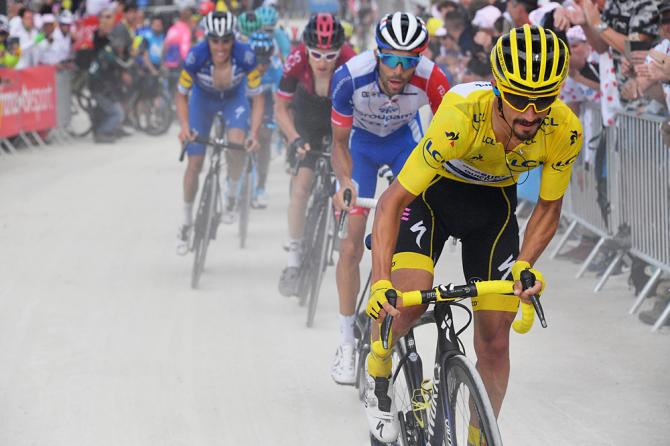 The French Minister of Youth and Sports, Roxana Maracineanu, suggested on Wednesday that Tour de France could go on without fans.
Julian Alaphilippe, winner of two stages and holder of the yellow jersey for two weeks last year at the Tour de France, finds the thought of racing without fans far from appealing.
"I think it would be unique," he said. "I'd rather not imagine it. The public are part of the Tour de France. Imagine the World Cup in a stadium without an audience.
"If we have to do it, we'll do it, but I'd rather imagine the virus will go away and we'll do it with the public."
"I am divided," said Alaphilippe. "For me, the Tour is the Tour, and if it takes place – even if it's postponed – it's the best thing. But a Tour without an audience wouldn't be the same."
"They talk of setting a date, and at that time we can prepare. But we have no idea, so it's difficult to prepare for the Tour de France or the World Championships. But we're all in that situation."