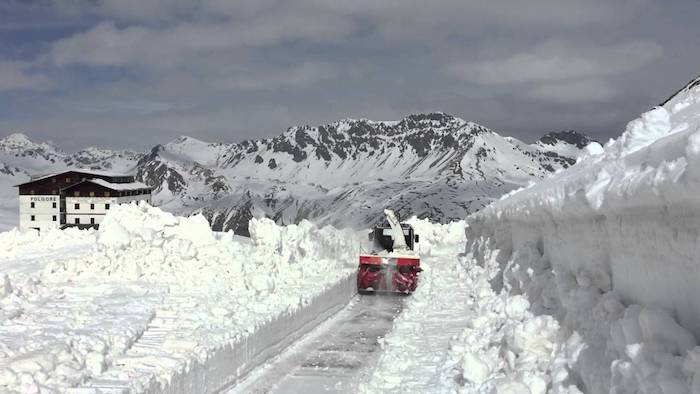 There is growing concern that the famous Passo di Gavia, topping out at 2,621m, might not be clear of snow for stage 16 of the Giro on May 28.
Video footage released by the Bormio tourist board shows heavy snow that could jeopardise the planned route.
23cm of snow is expected over the next week before the queen stage which will hamper efforts to clear the roads. If the road not be cleared in time, the race could instead tackle the Mortirolo climb twice.
"For the moment, we're living day by day because it's not just the Gavia – there's a race every day," race director Mauro Vegni said. "We're waiting for the forecast because there might be an improvement in the next week, so we'll see. And, clearly, if we can't do the Gavia, there are already some other possibilities in mind.
"You can't take a risk at this time of year in May of going above 2700 metres and not having any alternative. You always have to have the possibility of a reserve route."