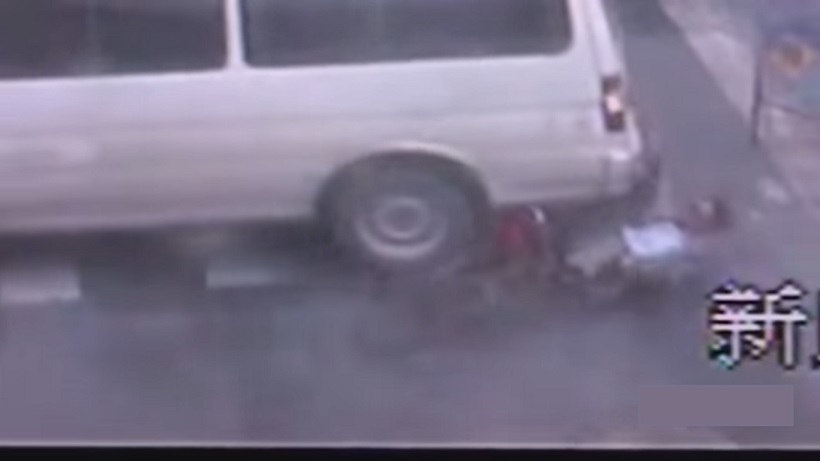 Shocking footage shows the moment the elderly cyclist was driven over by the minivan driver, who reversed without realising he was behind her.
The incident happened in Shanghai. The CCTV footage shows the cyclist pulling through the pedestrian crossing and stops behind the minivan. As he looks around him, the minivan starts reversing but he is looking to wrong way and doesn't see that it has started moving. The minivan crashes into him, knocks him off his bike and keeps going, crushing him under the back wheel of the vehicle.
https://www.youtube.com/watch?v=RrB3AQ7ftqE
Lu Wenbiao, a witness to the accident, said: 'When the driver saw the man under the vehicle, she was frantic. She called out to passers-by to help. Some people came and lifted the car up while a few people pulled him out.