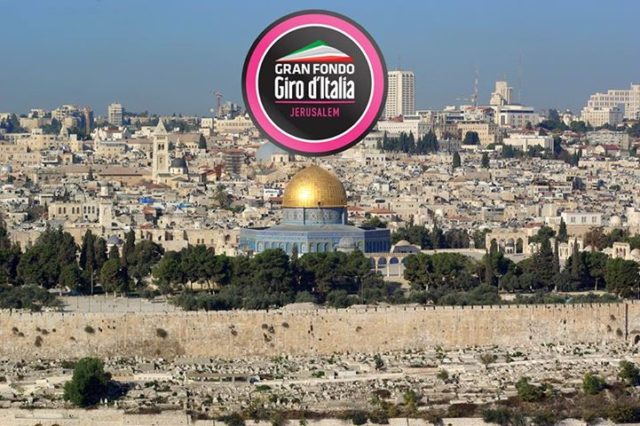 The 2018 Giro d'Italia will start in Jerusalem. The official announcement is expected later this month.
The race is supposed to get under way in Jerusalem, possibly with a time trial before then continuing with two road stages, one to the south, and perhaps one ending in Tel Aviv.
Given the additional travel time the organisers are expected to schedule an additional rest day to make up.
This could mark the first time a Grand Tour begins outside of Europe.
Israel will need an estimated €12 million budget, with some €4 million going directly to the organizer RCS Sport for the hosting rights.
Prague and Poland had also hoped to host the 101st Giro, which gets underway on 5th May, while there was even speculation the race might head as far afield as Japan.
RCS wants to put the riders on the Freccia Rossa high-speed train from the Alps to finish in the capital city of Rome on May 27. The plan is to have the two religious capitals bookend the 2018 Giro.