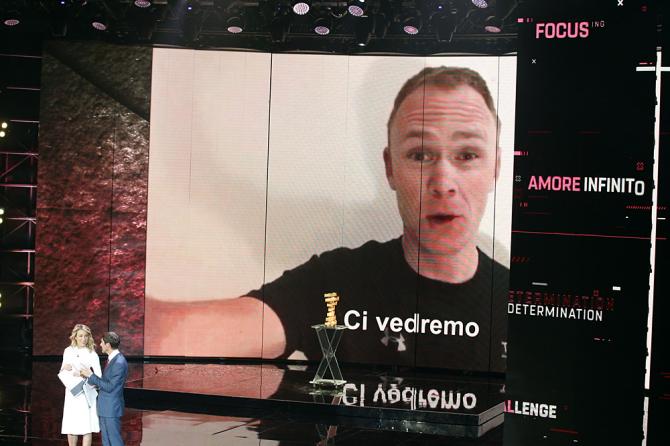 Giro d'Italia race director Mauro Vegni denies handing Chris Froome a fee to ride the 2018 Corsa Rosa.
There have been reports that RCS Sport will pay Chris Froome more than Armstrong was paid in 2009 to attend. The ballpark appearance fee reaches around 2 million euro.
"We spoke to Froome and Team Sky but only about the sporting aspects," race director Mauro Vegni said.
"There was never a relationship based on economics. It was about motivation. A start fee for Froome? No. I flatly deny that."
"Suggestions like that in the media create problems for us with other riders. Imagine if another rider comes to me and says: 'De Telegraaf wrote you gave Froome something, so what about me?' I always deal with the teams; I've not personally spoken to Chris Froome, I've only spoken to Dave Brailsford."
"I think it's important for the Giro d'Italia and for Froome that he's decided to ride. It's great for the race and will give it even more international attention. It's also good for Froome because he can try to win all three Grand Tours one after another," Vegni suggested.
"I think that's the real reason why he decided to ride. I've read some other ideas but I'd like to know where they get them from. Froome has won the Tour and the Vuelta this year. I don't think a great campione really cares about how many Grand Tours they win, it's just about winning."