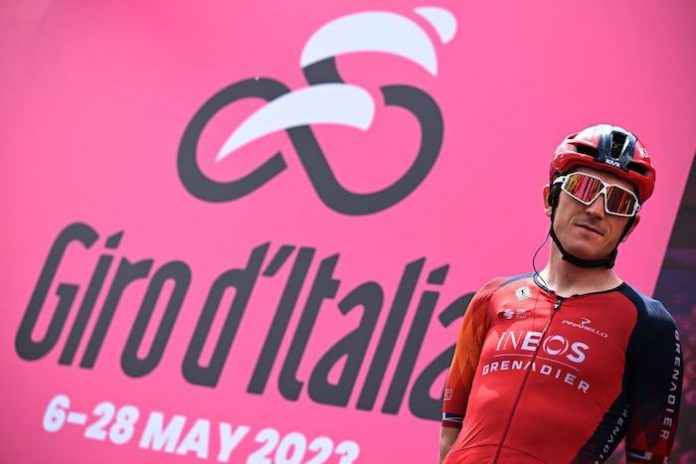 Geraint Thomas leads the general classification of the Giro d'Italia after Remco Evenepoel's left the race.
"I was really shocked. I received a message from Remco and at first thought it was a joke", said Thomas during the first rest day.
Evenepoel had a lead of 45 seconds over Geraint Thomas and 47 seconds over Primoz Roglic in the standings, but now the British rider is the new leader.
"I received a message from Remco before the news came out. He sent me that he is positive and had to give up. At first, I kind of thought, 'Is he winding me up a bit? Telling a bit of a joke?' After the whole Roglic stuff, as well. But then obviously came the announcement, and it was a bit surprising."
He explained that Roglic had told him that he had covid, only to find out later that the Slovenian had been joking. Evenepoel's withdrawal, however, was serious.
"He said that, basically, he was wanting to let me know he's going out the race due to Covid, and good luck. And that was it, basically. We had a brief chat. I said it was shit news, and sorry to hear that and just to take care and I'll see him when I see him on the road.
"It's a huge disappointment for the race. And it might sound weird, but even for myself, I was looking forward to a real, good GC battle with not just Remco and Roglic, but everybody else. There would have been a really exciting race."
"Leading the race is a massive honour," Thomas said, "but at the same time, it's not really the way you want to take the jersey. It's what's happened, and that's the way it is. I'll definitely wear it with pride. It's the first time I've worn the pink jersey, but as I say, it's definitely not the way you want to take it. I just wish Remco well and hopefully he's back soon."