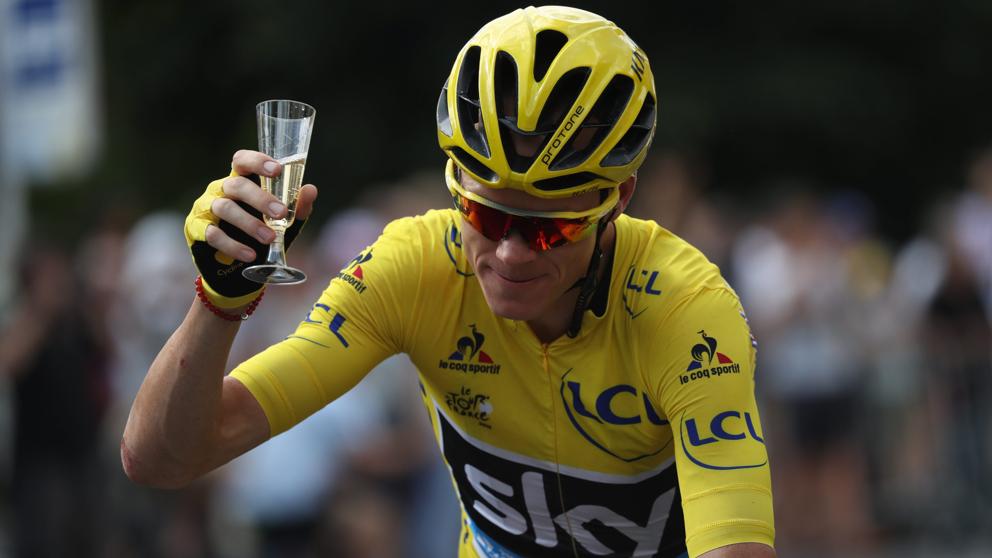 Team Sky's Chris Froome said that it is unlikely he will race the 2017 Giro d'Italia, going against calls for the Tour de France champion from the likes of Felice Gimondi and Francesco Moser.
"Given the balance of time trials and big mountain stages, it's going to be an exciting race, for sure," said Froome. "Whether I'll be there or not, who knows. I think it's unlikely given my focus is still going to be the Tour."
Regarding the Tour de France, Froome expanded on his initial thoughts about the 2017 edition following the route announcement last week.  "Now I've had a bit of time to digest the Tour de France route a bit more, obviously it's very light on time trials, which means the racing will be in the mountains. That said, with only three mountain top finishes, that leaves very few opportunities for the GC guys to race it out."
One of the unique aspects is the short lengths of many stages compared to previous editions. "The shorter stages your teammates will go further; if you break it down more guys to do a shorter distance. In my opinion it's going to be a more controlled Tour route.
"I'm not sure how its all going to pan out, I hope it'll be an exciting edition but the route makes it look like there will be few big GC battles."