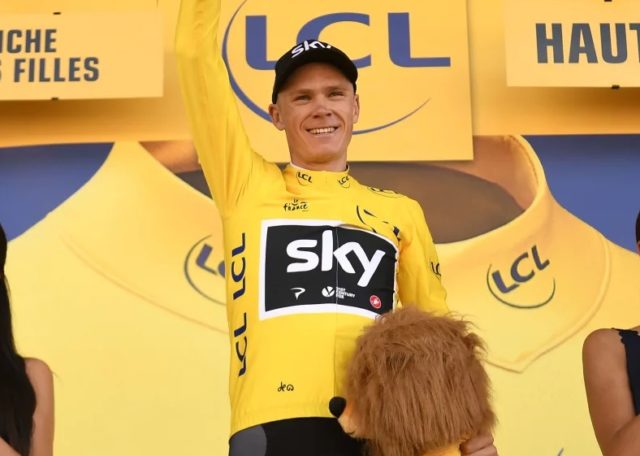 Chris Froome collected the 50th yellow jersey of his career after safely negotiating stage 10 of the Tour de France into Bergerac.
After pulling on his 50th career Tour de France yellow jersey, Froome admitted he was happy with how the day panned out, as well as looking forward to the next GC challenges.
"It was quite relaxed as far as Tour de France flat stages go, and another good day to have out of the way now. The next big goal for us is to focus on the Pyrenees, so one more flat day tomorrow and then we head up into the climbs again", said Froome.
"The Pyrenees and that Peyragudes stage is going to be extremely decisive. I think we'll see the GC take even more shape there, then things will back off again and we're into the final week basically. Then we'll have the big challenges of Izoard and Telegraphe/Galibier.
"I've been out there studying a lot of the roads and certainly our race director Nicolas Portal has been out driving them and taking video footage for us. There's a lot of racing still coming up and I think it's going to still be quite an open race."