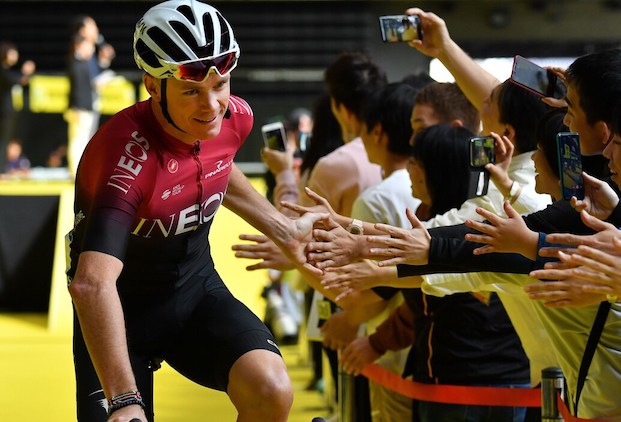 According to BiciSport, Froome departed from a team training camp only after two days, with sport director Dario Cioni being quoted as saying, "After two days of training in Spain Froome, who aspires to the fifth yellow jersey, returned home. He's not well and who knows if he will recover."
The four-time Tour de France winner was on a reconnaissance ride for the Criterium de Dauphine in June when he crashed into a wall, breaking his elbow and ribs as well as fracturing his femur and sternum.
While the team has yet to make any comment on the reports, it is not the first time questions have arisen about Froome's recovery.
He said during the summer he hoped to be able to ride an end of season demonstration criterium. However, while he traveled to Japan in late October for Saitama Criterium he did not ride the event.
Rumours say that Ineos prepared its 2020 calendar in the wake of Froome's slow progress, ruling out a possible Giro d'Italia start for Egan Bernal and putting his focus solely on a Tour defense.