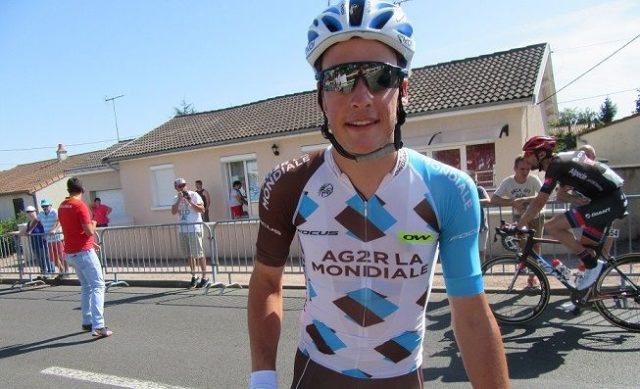 Etienne Fabre died today in the Bauges Mountains at the foot of Pointe des Arcilots, falling fatally on the frozen snow during a hike. 
A real rising star in France, he was a stagiaire at AG2R this year. The FDJ team was the first to report his death. Many other cyclists such as Jeremy Roy and Alexandre Geniez have started to pour out their tributes to the family on Twitter.
At just 19-years-old, he won the Circuit des 4 Cantons, the Tour du Charolais and a stage in the Tour des Cantons de Mareuil-Verteillac-Ribérac. Etienne Fabre rode the Paris-Tours this year as well as a number of other races with AG2R La Mondiale.
"More than a friend or a brother, you were already a man," his friend and room-mate Pierre Idjouadiene wrote.
"The way you looked at your mother the last six weeks after your father's accident, you were big and courageous. The nuggets of empathy that filled your eyes lit up our apartment lately and through you I learned to recognise what 'courage' meant.
"You have been brave, Etienne, to live with so much dignity the recent events. You kept your line: your sporting goals for sure, but your school objectives remained unalterable, whereas you had the right to think of yourself. You had a course and you held it. You were noble, and you did it for the good of your family and your loved ones."