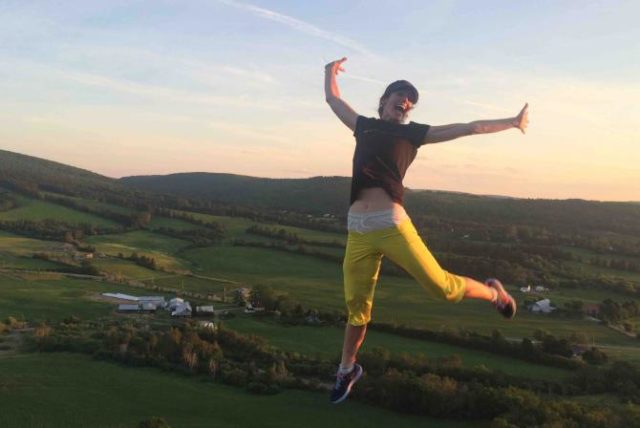 The family of Ellen Watters, the Canadian cyclist who died from her injuries after being struck by a vehicle while on a training ride, is asking for authorities to focus on improving road safety for cyclists everywhere.
"We would ask everyone to spread awareness of the necessity of cyclist advocacy, and to contact their local politicians to help get changes made," a family statement said. "Everyone who knew Ellen was better off for it," the statement said. "She shared joy with everyone she knew, and took joy in sharing her love and positivity around her."
Her family noted Watters is a candidate for organ donations, and said they will not be holding a service until later, "when we have had a chance to process this tragedy."
"There has to be a readdressing of the laws governing safety for cyclists, because I think it's falling behind the times," said the owner of Watters' local racing team, Vince Caceres. "I think Ellen would want something like that, because she would hate to think that there is a young athlete out there that doesn't want to pursue their sport because of the fear of safety."
Police said Watters was riding around 2:30 p.m. on Friday when she was struck by a vehicle traveling in the same direction.
A GoFundMe page was set up to support her family, and more than $16,000 had been raised. Many people were sharing their condolences on social media.
Chris Foster, executive director of the cycling organization Velo NB, said the cycling community is in shock.
"She was well-respected in the community," said Foster . "She was able to touch so many people in positive ways, so a lot of people are mourning at this time. It's a great loss."