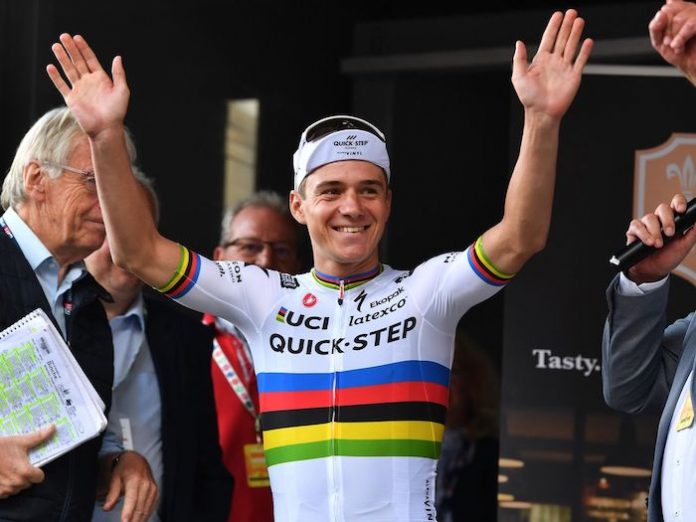 During the Tour de France rumours were buzzing about a possible transfer of Remco Evenepoel to Ineos Grenadiers.
The world champion still has an ongoing contract with Soudal Quick-Step, which is why there was even talk of a takeover of the Belgian team by INEOS owner Jim Ratcliffe.
"It's quite interesting that stories that I don't know about circulate around," says Evenepoel.
Soudal Quick-Step offered the media the opportunity to ask the 23-year-old questions in the run-up to the Donostia San Sebastian, where he is the defending champion.
"It's actually quite funny," he says. "From the outside, you know more than I do. There are stories going around that I am not aware of and my entourage is not. I find that quite funny, to be honest."
"But I think I am mentally strong enough to focus myself on what I have to do this summer," the world champion refers to the important races that are coming up: Donostia San Sebastian, World Championships, and the Vuelta a Espana. He is also the defending champion at the World Championships on the road and in the Vuelta.
"For me there is no reason to be unhappy at Soudal Quick-Step. Let me say that there is petty bullshit going around. Sorry for the word, but I don't know a better one at the moment."