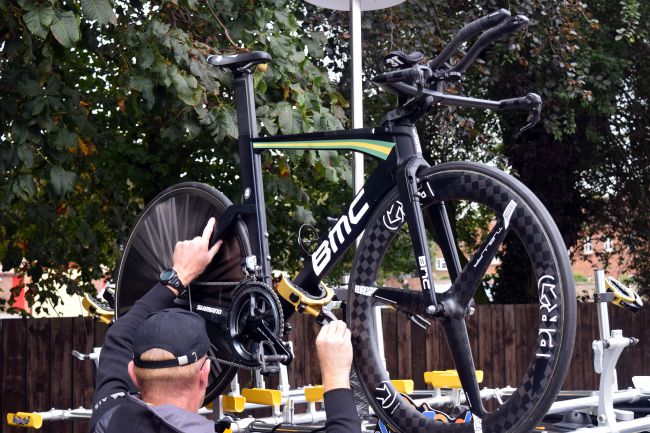 Rohan Dennis controversially opted not to ride his Bahrain-Merida team-issued Merida Time Warp TT and instead chose to ride a BMC Timemachine TT for Worlds time trial.
The Australian took the victory despite not having raced since July, when he withdrew from the Tour de France on stage 12, citing Bahrain-Merida's equipment among other reasons. His relationship with the team has appeared strained since then.
Dennis rode in Yorkshire on a BMC Timemachine, the same bike he used en route to his time trial win last year in Innsbruck, Austria.
He explained that the Australian national team had advised him to defend his TT crown on the BMC Timemachine.
"The national team deemed it was the best equipment for me and my body position, and the best equipment for me to get the result I need to get here", said Dennis.
"I've literally just done testing leading into this. It's all been a mash-up over… probably since I've been in the national team, which I've been in every year since I was a junior in 2007. Since then we've started finding out information about what's best for me."