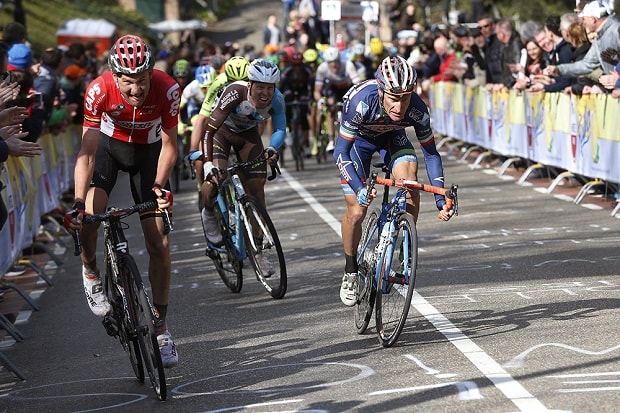 The tough final climb up the Cauberg hill has been cut from this year's Amstel Gold Race, with organizers saying the move should create a more open race.
The climb has been part of the Dutch race since 2003 and has played an important role in its final results.
"By removing the last climb of the Cauberg of the route we are hoping for a more open race. Like this there can be more contenders and attackers have more chances," said Leo van Vliet, organizer of the Amstel Gold Race.
The new route of the race will still have the climbs up the Geulhemmerberg and the Bemelerberg and the finish line will be at the same place as in the past editions, 19 kilometers after the last ascent of Cauberg.
"It is not the organizers but the riders and the teams who make the race. There was always a discussion at the end of the race because of the length of it and the Cauberg being so close to the finish line, which made it too decisive," he added.