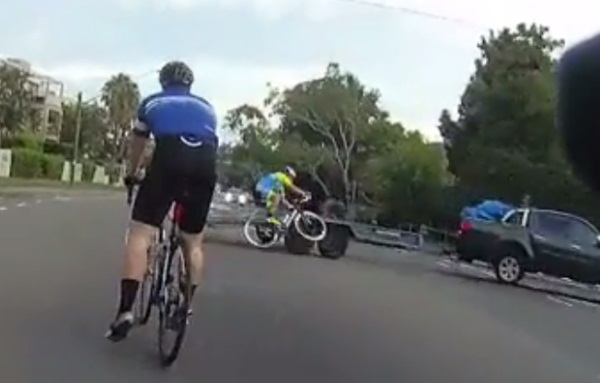 Shocking  footage has revealed the moment a Sydney cyclist collided with a vehicle's trailer before he was sent flying.
It is then alleged the motorist continued on his way without checking on injured cyclist Jerry Larrett. The cyclists are going downhill when the driver pulling the trailer pass them. But it looks from the like as if the vehicle is turning left after passing the group, only for it to swing around and turn right.
It's claimed by Jerry Larrett the driver saw him as he was about to collide with the trailer and was well aware of what had happened.
"The thing that upset me is he didn't come back to check if I was OK," he said. "He didn't acknowledge what he'd done and apologise."
"At the end of the day motorists need to be aware that it's not just motorcyclists there … there are plenty of people on two wheels and they're not all doing 60 or 70km".