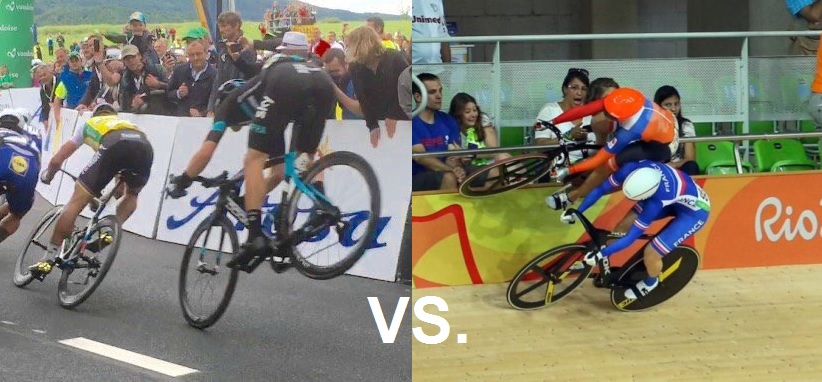 2016 was a cycling season full of ugly crashes but we also witnessed a couple of great saves. 
Team Sky's Danny van Poppel showed some incredible skill by managing to stay upright in Tour de Suisse, whilst Laurine van Riessen showed some unbelievable skill during her heat of the Keirin at the Olympics in Rio.
Watch this!!! And she stays upright!! RT @MarkRijk: MOZES! Van Riessen vliegt. pic.twitter.com/J4f9u9DLxs

— Chris Boardman (@Chris_Boardman) 13 august 2016
Dutch rider Laurine van Riessen had to ride on the advertising hoardings as Cueff pushed her to the very edge of the track. However, in a great show of skill, the 29 year-old managed to avoid crashing. Cueff was thrown off balance though and crashed.
In the fourth stage of the Tour de Suisse, Danny van Poppel was in fourth position going into the final corner when he went wide and just about managed to avoid crashing. Van Poppel came close to clipping the barriers and if he had fallen, it could have resulted in a bunch spill.