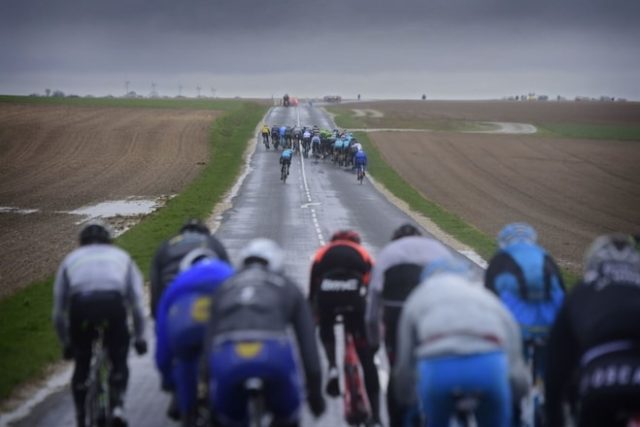 After another stressful race in crosswinds and rain in Paris-Nice, Alberto Contador arrived safely in the same time as the reduced peloton at the finish.
The race threatened to play out to Sunday's tune, a melody Trek-Segafredo didn't want to hear again, and the determined teammates of Contador pulled like madmen to help close the nearly two-minute deficit opened again in the crosswinds. With under 60 kilometers to go, the two groups joined and the peloton numbered some 70 riders.
"It has been an infernal day from the first moment, and everything was cut into a thousand groups," Contador said. "There have been some incredible nervous moments again. I was well placed, but lost contact and fell back to a group behind. The team worked very well, several teammates came from behind, and they made a high pace, and we were able to catch the group ahead.
"We saved the day without problems, but it was a pity that in the end, we could not achieve the victory with John. We must be happy because we saved a day of great danger with all the wind, cold and rain."
"It has been a day that we'll remember for a long time. The important thing now is to recover. We shall continue to take it day by day and see what can be done when my terrain arrives."