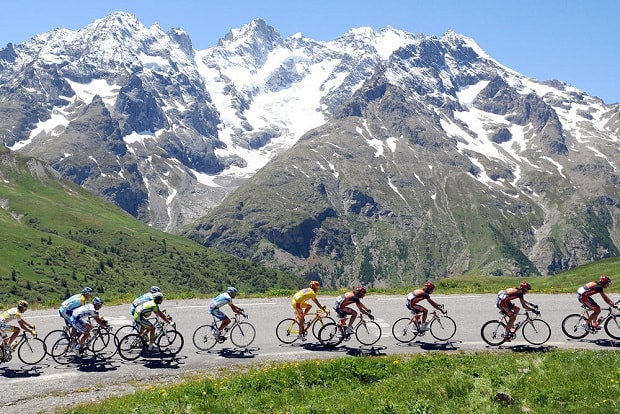 Mike Cotty profiles one of the most popular climbs in the world of cycling: the Col du Galibier.
At 2,645m the Galibier is a favourite climb for the Tour de France, appearing over 30 times, and more often than not it's the highest point of the whole race.
Generally the Tour climbs the Galibier from Valloire having already crested the Col du Télégraphe, and it's 18km to the top from Valloire, at an average of 6.9%.
See how the road evolves, turning from open green land on the lower slopes to an ash-like snowcapped wonderland by the summit.
Start: Valoir
Length: 18.1km
Summit: 2,642m
Elevation gain: 1,245m
Average gradient: 6.9%
Max gradient: 10%