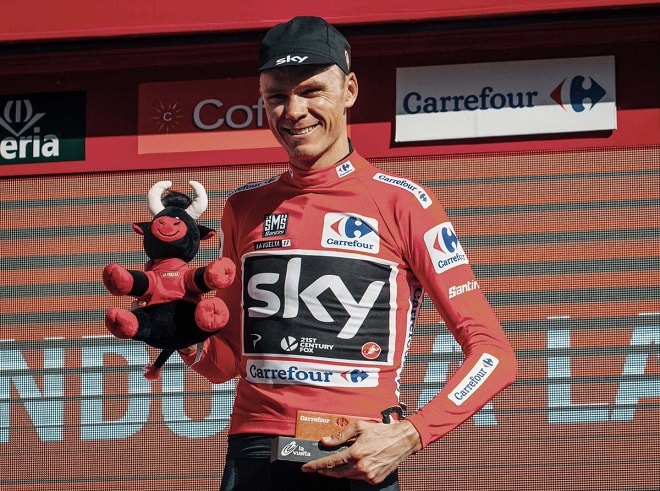 Chris Froome enjoyed a trouble-free stage 19 at the Vuelta a Espana to carry the red jersey into Saturday's decisive test.
Crossing the line in Gijon flanked by five Team Sky team-mates, Froome was able to conserve some valuable energy on the penultimate mountain test and finished surrounded by all his main GC rivals.
"For us today it was about trying to save as much energy for tomorrow and get through the day with any big issues. I'm happy to put today behind us and focus everything on tomorrow now.
"It's an extremely hard climb and I don't think it's just going to be about the final tomorrow, it's a very short stage, just 120km and we'll expect fireworks from the start tomorrow and some other tough climbs as well before Angliru. The whole stage we have to be ready for anything.
"Everyone is tired at this point, but I'm good and the team is good so hopefully we can finish it off tomorrow."