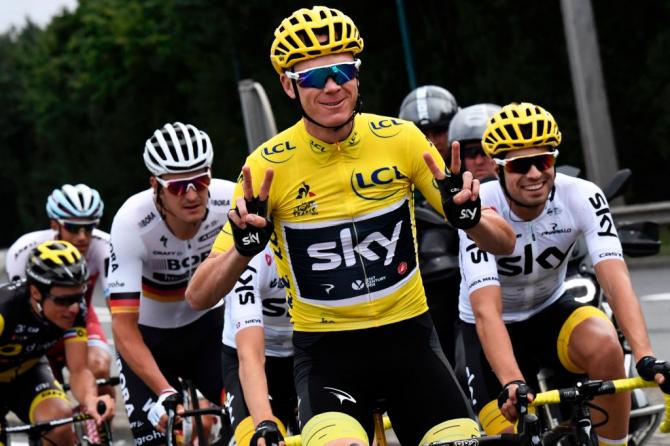 The Team Sky rider won his third consecutive Grand Tour title at the Giro d'Italia in May before finishing third at the Tour de France.
"I am convinced that I can keep going for another five years – so up to 38 years old," Froome said.  "I think that few riders can handle my training regime – maybe no one. My workouts are very intense. I always try to push my limits," he told La Gazzetta dello Sport.
"By constantly looking up your limit and going over it, you can increase your volume. You have to find it normal, as it were, to push your boundaries. I always want to become better as a cyclist. It is a kind of obsession. I am therefore fully committed to it. I really want to know every detail."
Froome has announced he will begin his 2019 season at the Tour Colombia in February.
"I love the Monuments. If Liège-Bastogne-Liège were to be ridden at another time … I have, however, accepted that I have to be prepared for stage races," he said. "It is not a question of physical fitness or athletic qualities, but of preparation. I won't change now, but maybe I will do it for the Tokyo 2020 Olympics.
"I do not deny that the fifth Tour victory is a goal. I want to be on par with Jacques Anquetil, Eddy Merckx, Bernard Hinault and Miguel Indurain."