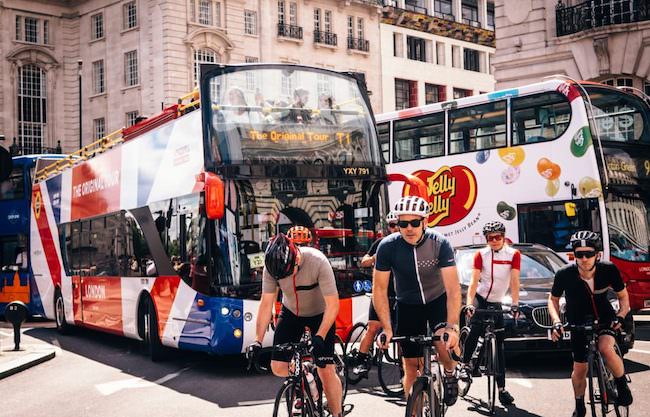 Doctors and health professionals always advocate for people to start a physically active life instead of a passive one. The claim is that the whole body will benefit from a little physical exercise each day. Physical activities come in huge numbers. There is the option of running, cycling, yoga, going to the gym, taking a walk, and many others. 
With cycling, it is safe to say that the activity is tasking. Cyclists are prone to injuries and exertion due to the demands of the activity. Can CBD help in recovery from these injuries? Are there other benefits that cyclists can take advantage of using the infused gummies and oils? 
Prevalent Use of Cannabidiol Among Athletes
Over the past decades, marijuana use has become widespread. Technological advancements and lenient laws are major contributors to these changes. For instance, purchasing CBD for energy gummies is as easy as finding a local online store and paying. These gummies were previously unavailable; the only weed source was a local guy in your neighborhood. 
As cannabis acceptance continues to grow, its use by athletes is also becoming a major topic. Using drugs and substances in sports competitions is against their policies. They do rigorous tests to ensure all participants are free from performance-enhancing drugs. The World Anti-Doping Agency provides these leagues with a list of prohibited substances to check. 
As of 2018, WADA edited its prohibited substances list, which left athletes and players free to use CBD. According to a PubMed study, cannabinoids are second to nicotine as the most used substance by athletes. By referencing cannabinoids, they only discuss CBD, as the others are still on WADA's list. It is now legal for athletes to take cannabidiol products on the days leading to, during, and after their competitions.
The statistics on the number of cyclists and athletes using cannabidiol keep increasing. This wave of pro-CBD users is attributable to the increased marketing advertisement of their products. Manufacturers started utilizing athletic professionals as brand ambassadors to attract other like-minded people. 
Statistics show that age is a significant determinant in looking at cyclists who use CBD. The results of a scientific finding show that a third of cyclists, triathletes, and runners took cannabidiol for one reason or another. Most of them were forty years of age and above. The same study offers that a quarter of university athletes also report using the compound. These numbers tend to increase with age, and people's health issues pile up as they age. 
Comprehensively, the attitudes towards cannabinoid use have changed even in sports. More users are reporting helpful benefits allowing them to immerse themselves in the sports they choose fully. It also doesn't hurt that so many products and flavors depend on everyone's needs. 
Scientific Claims on the Use of CBD for Recovery
A quick search online will reveal several companies offering the miraculous benefits of cannabidiol. It is easy to get swept up in false advertisements, which is why the FDA exists. As a regulatory body, the Food and Drug Administration offers standardization principles to gauge quality. They strongly dispute the advertisement of CBD products as supplementary or treatment alternatives. 
Other than the FDA regulations, analyzing some scientific claims about CBD use is helpful. Due to the past prohibition of the compound, it was considerably illegal for scientists to conduct research studies to test the same. Since its legalization, researchers have been struggling to catch up on the studies. Still, the number of available human research studies involving cannabidiol is unsatisfactory. 
According to clinicaltrials.gov, there are 75 completed human trials testing the benefits of CBD. There are another 100 additional trials that are yet to get completed. The number of human trials available is underwhelming compared to animal trials on the same substance. It is also important to note that the people participating in these trials are all volunteers. 
The research studies mentioned above are trying to figure out the overall benefits and effects of cannabidiol. So far, only a single drug has passed FDA regulations and testing. The drug is in use to treat and manage seizures in children. The studies continue to look for correlations between cannabidiol's pain-alleviating attributes, sleep issues, and others to determine whether it is safe for use. They are also keen on establishing the effectiveness of the active agent. 
Other than CBD-only research studies, others have also been involving other cannabinoids. The 1:1 CBD to THC ratio is a common compound to assess its ability to treat pain. With more studies and funding, the future may offer more uses for cannabidiol and other cannabinoids. 
Benefits of Using Cannabidiol for Cycling
Other than the scientific happenings, athletes have a larger interest in the benefits of CBD. Cyclists will often wonder if the products have any additional advantages for them. Considering the nature of the sport and the available reviews, these are the top benefits of using CBD while cycling. 
Sharpens Focus and Increases Pain Tolerance
Cycling requires a lot of focus as well as physical and mental acuity. Cyclists must be aware of their surroundings and withstand any fatigue or pain they experience. Taking cannabidiol shortly before a ride will help with increasing focus on the road. It delivers a sense of calm and relaxation that eliminates tension. With the cyclist being calm, it will be easier to navigate the routes. 
Also, pain can be a hindrance for cyclists. The occasional hip and joint pain may undermine their focus. What cannabidiol does is increase the pain tolerance for the cyclists. This increased pain tolerance reduces the pain and ensures that cyclists can push themselves further with minor pains. 
Pain Relief and Short Recovery
In case of any injuries or pain, it is also helpful to note that CBD helps alleviate the same. Its interaction with receptors in the brain prevents pain sensations from getting sent to the brain. Cyclists end up feeling little or no pain and managing to push themselves even further. 
There is also the issue of injuries. Cyclists are prone to injuries like any other athlete. The use of cannabidiol ensures that their recovery process is faster. The compound reduces their anxiety and stress promoting an environment that targets fast recovery. 
Reduces Inflammation
Inflammation may be a normal process, but for cyclists, it can be a hindrance. Cyclists often get muscle pulls, fatigue, a knee bruise, and joint pains. The body's natural reaction relies on inflammation to reduce this pain and enhance healing. If the inflammation is more intense, it can exacerbate the pain and make it difficult to recover quickly. 
Cannabidiol has anti-inflammatory properties that counter the inflammation process. These anti-inflammatory features eliminate any negative effects of the body trying to cure itself and offer fast recovery from the initial illness. Most athletes use balms, gummies, or salves to ensure more effective treatment. 
Relieves Stress and Anxiety
Stress and anxiety are normal parts of life. What is not normal is having stress and anxiety interfere with normal performance. Like other competitive professionals, cyclists may have anxiety and stress over several things. Studies involving people with anxiety show that a certain dose of CBD can help alleviate performance anxiety. 
The study mentioned involved a group of men about to make presentations. They took 150-600mg of cannabidiol, and the effects got recorded. Those who took the 150mg had no changes and were anxious. The ones that took 300mg doses were calm and collected throughout their presentations. The results for the 600mg doses were similar to those who took 150mg.
Conclusion
Leading a physically active life is good for your health and is highly recommended. Despite the health benefits, it may also lead to injuries and exertion, hindering further physical activity. The use of cannabidiol for people with an active lifestyle continues to prove fundamental. Athletes and cyclists from all over are starting their CBD use and have been giving positive feedback. The benefits for cyclists span from quick recoveries to pain management. It also improves their focus and reduces tension and anxiety. 
Denys Svirepchuk wrote this article. With experience in cannabis growing, strains, and terpenes, Denys continues to build his knowledge of all things cannabis. Product reviews are his way of providing resourceful information to AskGrowers readers with their varying needs.