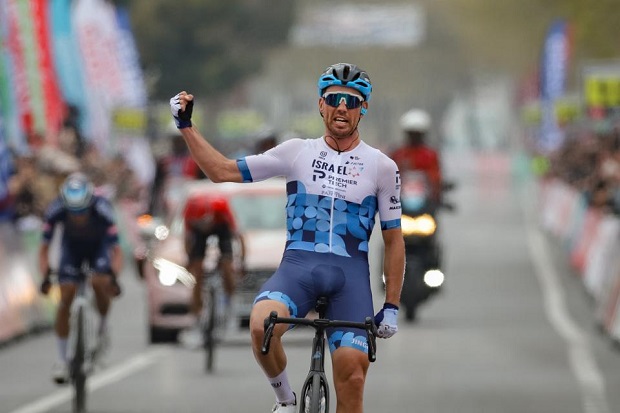 Patrick Bevin has won stage 7 of the Tour of Turkey, with a dominating performance seeing him take the overall race lead ahead of Sunday's final stage.
You can rewatch STAGE 7 HERE
With 30 kilometres to go, Bevin's attack managed to drop Eduardo Sepulveda, and a kilometre later there were only two riders left with him – Jay Vine and Nicolas Edet.
Edet was the first to try and capitalise on Bevin's fatigue; launching himself forward to take the stage win, but the Frenchman failed to gain any time. With Vine still lurking, it was Bevin who instead made the next move, powering past his rivals to take the victory and a 20-second lead in the general classification.
"On the last steep climb, my team rode really well," Bevin said after the race. "We had a plan at the start of the day to ride hard into the last climb and it was a really tough stage.
"Despite the gradients not being overly steep the whole way up, there were some really sharp bits at the bottom and I felt, if we hit those really hard, we could get the elastic effect and put some guys into trouble. And we just had to ride.
"I shouldered a lot of the burden of that last break, I did a lot of the work and I got a bit of help from Jay but Nicolas didn't really want to help, so the stage was fully on the line."