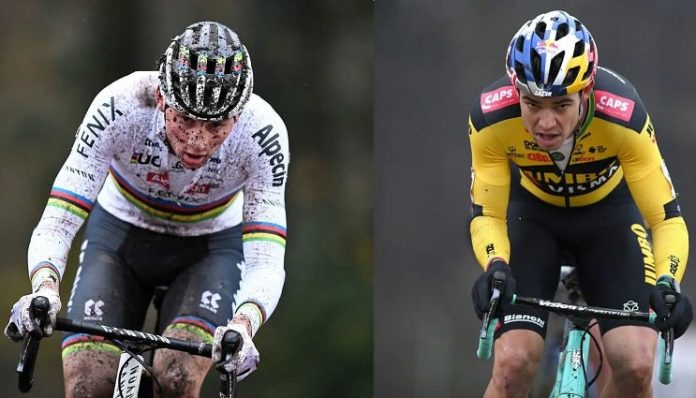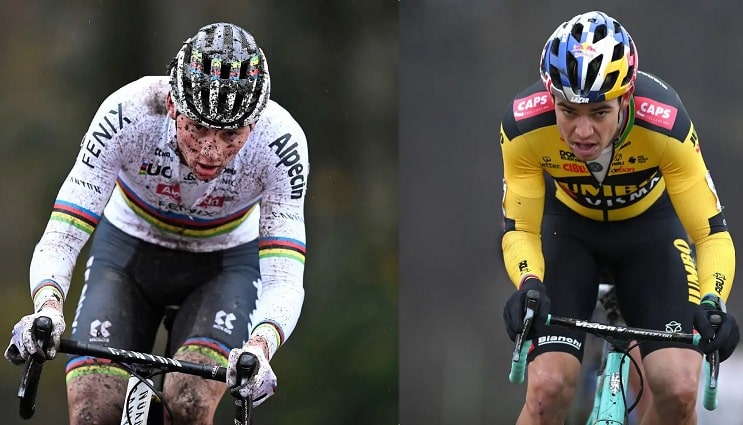 On Sunday, December 20, a new chapter will be added to the "El Clasico" of cyclo-cross racin, Mathieu van der Poel vs. Wout van Aert, at the World Cup in Namur.
You can watch LIVE the race on our site tomorrow HERE.
For the first time since the memorable Tour of Flanders last October, the two stars will meet again in competition.
The last time the two competed against each other in cyclo-cross was at the World Championship, in February. Mathieu Van Der Poel took the gold then while Van Aert just missed a medal.
Lookig at the results, the history of their duels favors the Dutchman. Van Aert and Van der Poel have met each other 158 times so far since 2011. Van der Poel came out as the winner in almost 75% of the races. Van Aert beat his competitor "only" 39 times.
Comparing the historical results of Sunday's race, the difference is smaller. Van der Poel and Van Aert have met each other in Namur six times so far, of which four times with the pros. While Van Aert was the winner twice in the U23 category, Van der Poel managed to defeat his rival three times in the elite. Only in 2017 Van Aert won and Van der Poel finished third.
On the technical, hilly route, which is often very muddy, the starting position will be also crucial. Immediately after start, the race climbs up, followed by a potentially treacherous transition from the road into deep mud in the middle of a 180 degree turn. Together with a steep slope and a long uphill passage as well as a meandering descent full of potholes and hidden roots, the course will push the riders to their limits.