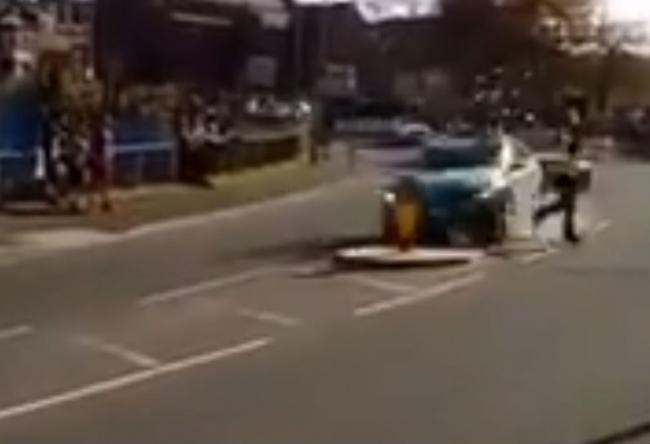 UCI has suspended Astana Pro Team sports director Lars Michaelsen for 50 days after he nearly ran over a volunteer marshal at this month's Tour de Yorkshire.
The International Cycling Union said in a statement on Friday that the Dane had accepted responsibility for the incident and actively collaborated with the investigation.
The former rider will also have to pay a fine of 5,000 Swiss francs ($5,006). The suspension will expire before the Tour de France, which starts on July 7.
The incident, caught on camera, saw Michaelsen drive the team's support vehicle over a traffic island in the middle of the road where marshal Philip Sullivan was standing to direct traffic on the final stage in Leeds.
The official jumped clear just in time and was not injured.
"I am still thinking how close it was, but luckily I do not have a scratch," he told the BBC at the time.