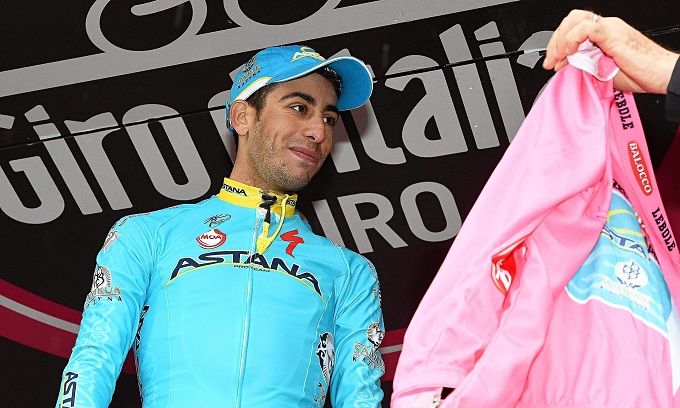 Last weekend, a meeting of Astana Pro team management was held in Astana. In the course of this meeting, the team management summed up the past season and outlined the tasks for the next year.
Along with General Manager Alexandr Vinokurov, the capital of Kazakhstan was visited by the Team Sports Manager Dmitriy Fofonov, as well as by Alexander Shefer, Giuseppe Martinelli, Stefano Zanini, Maurizio Mazzoleni, Dmitriy Sedoun, Sergei Yakovlev, the Sports Directors, and Bruno Cenghialta, a newly-qualified Sports Director.
Having finished the season with the win of Alexey Lutsenko at the Tour of Hainan, this year, Astana Pro team won thirty four victories, seven of which belonged to the Kazakhstani riders.
"I think we had a successful season, we won the grand tour with Vincenzo Nibali and won a large number of victories in other races. Especially pleasant fact is that seven victories were won by our Kazakhstani riders," Alexandr Vinokurov, the General Manager, said.
As for the next year, Astana Pro Team also expects many changes.
"In the course of the meeting, we showed a renewed uniform of the team that in the new year will get a more modern design, by maintaining, at the same time, traditional turquoise colour of jersey, so loved by the fans. We select Giordana instead of Moa factory," Vinokurov continued.
The team also expects changes with regard to bicycles. As known, the riders of Astana will use the bicycles of Argon 18 brand beginning from 2017.
In addition, it was announced that in the new season the team will include 28 riders, 9 of which will appear for the first time in the colours of the Kazakhstan's professional team. The issue on inclusion of one more Kazakhstani "neo-pro" into the team is under consideration.
In the course of the workshops, the Sports Directors also drew up a competitive calendar of riders for the next season. Thus, it became known that the main goal of the team will be the Giro d'Italia, a grand tour where Fabio Aru will go on his marks. Jakob Fuglsang and Miguel Angel Lopez will lead the team at the Tour de France. As for the Vuelta a España, according to preliminary information, Fabio Aru will once again go on his marks.
"Traditionally, it is planned to include the Kazakhstani riders, Andrey Zeits, Dmitriy Gruzdev, Bakhtiyar Kozhatayev and Alexey Lutsenko into the team to participate in the grand tours. Maybe, we will also try Daniil Fominykh and Artyom Zakharov," the General Manager of Astana said.