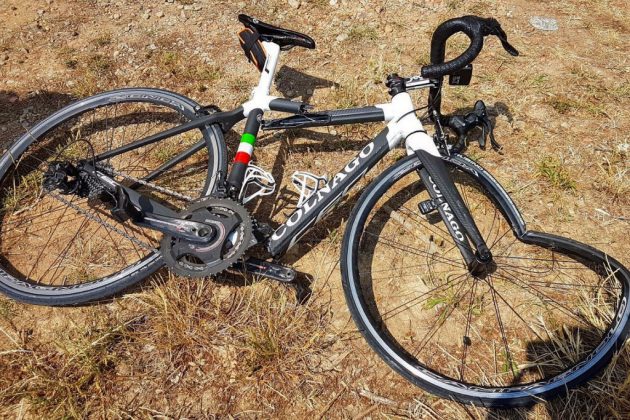 Wiggle-High5 rider Annette Edmondson posted this picture of her battered bike on Instagram and said that "trucks on the wrong side of the road and blind corners don't mix".
The 2012 Olympic medallist avoided serious injury following the incident. It's the second time in two years the Aussie cyclist has had a run in at a blind corner.
In 2016, Edmondson slammed into the side of a car in a blind corner at about 50km/h, snapping the front forks of her bike and leaving her lying in the middle of the road.
Not what you expect to happen when you head out on an easy spin. Skid marks show how far over the truck driver was ➡️? Lucky #sharetheroad pic.twitter.com/L59BbVVe18

— Lucy Martin (@LUCYMARTIN05) 22 iunie 2017