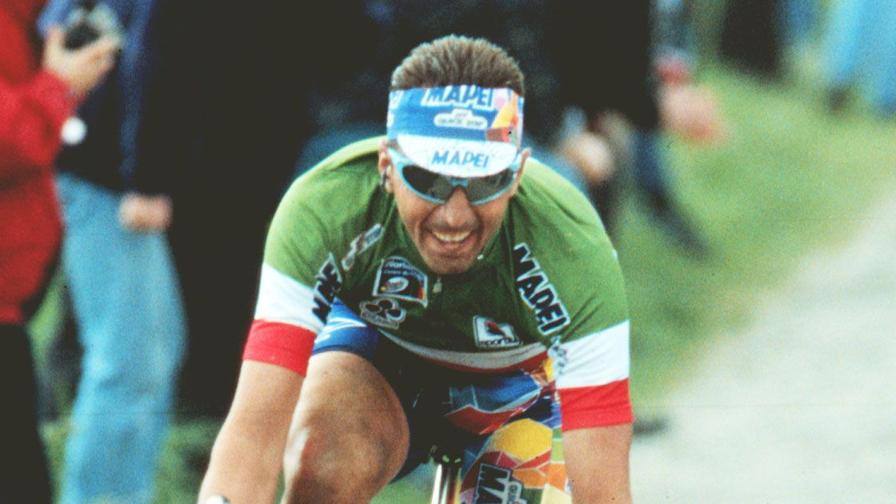 20 years after winning Paris-Roubaix, Andrea Tafi wants to race the "Hell of the North" again next season at the ever-young age of 52.
Tafi won the Paris-Roubaix in 1999 as Italian champion with Team Mapei. He raced professionally from 1988 to 2005, winning three of the five monuments. He won the Tour of Flanders in 2002 and the then-named Giro di Lombardia in 1996, along with his Roubaix title.
"This crazy idea came to me; to come back and race Paris-Roubaix again," Tafi told Gazzetta. "Twenty years after winning it. An impossible dream? Maybe, but I want to try."
"I have to find someone to hire me," Tafi said. "I cannot, then maybe we can ride the 'gran fondo' amateur event. I raced this summer in some events surrounded by young people and I was holding the pace. Someone said, 'Why don't you return to race Roubaix?'"
Tafi said he rides up to 18,000km per year and still fits into his racing jersey he wore 20 years ago.
"I don't want this to be a circus," he said. "If I would do this, I would dedicate myself 110 percent. The idea to race Roubaix. I would do everything to the minute detail. I don't want to look ridiculous in front of the whole world. Patience, calm, serene — but let me dream. Let me taste this impossible mission."